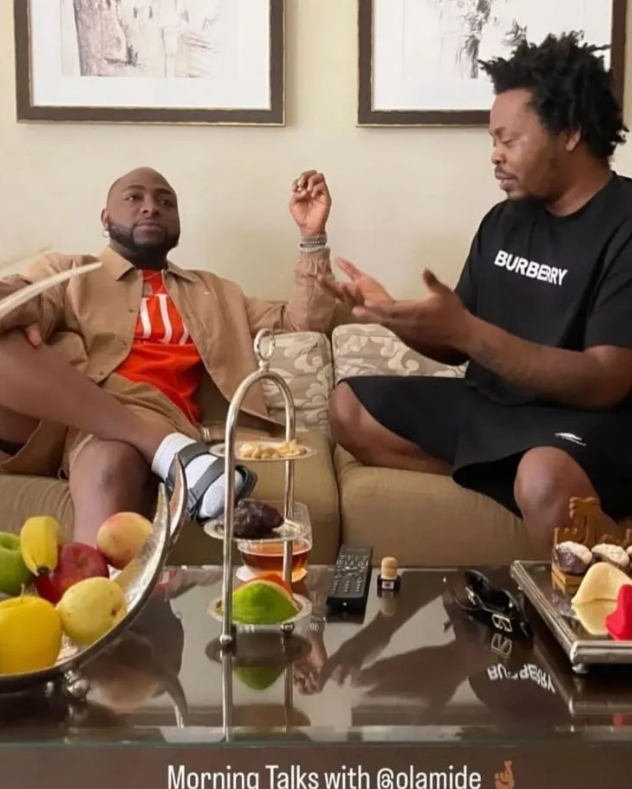 Olamide Adedeji and David Adeleke, better known by his stage as Davido, have gotten together in Morocco.
On Sunday, September 25, 2022, Davido shared this information in a series of posts on his Instagram story.
Morning discussions with @olamide, he captioned a shot of him and Olamide discussing ideas in a casual atmosphere.
The DMW founder's post triggered joy in the hearts of fans as they sought to know what was discussed at the momentous meeting.
See one of the posts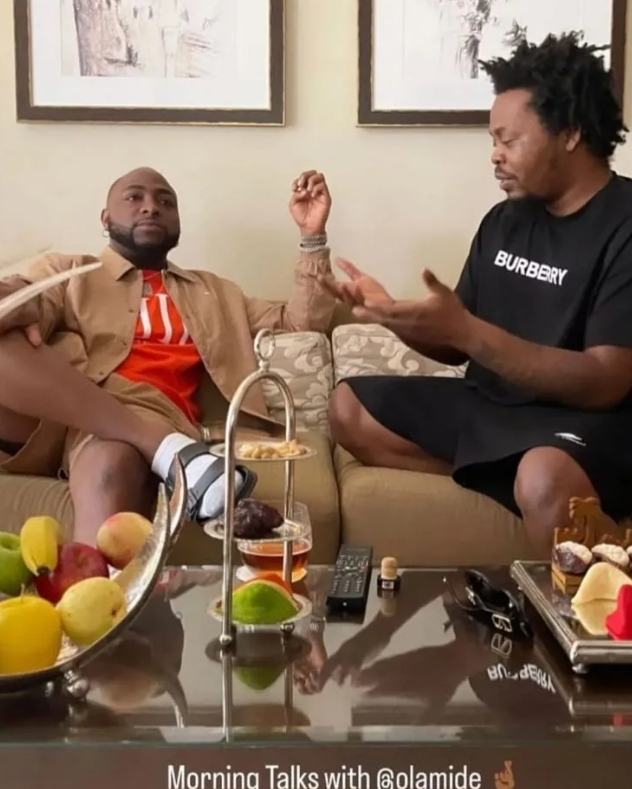 In reaction, sir_kay_official wrote; Dope pple 🔥🔥
mllr.christina; Do y0u want to play with me?😊
henry_mideff; Two legends 👏
raszeal_; Davido dey listen to lectures on how them dey do bangers . 😂
acrown_official; My own GOAT 🐐
ayomide_capalot; Olamide unproblematic human.
hay_zed_2; Dem Dey discuss about wizkid fc. and wizkid 🤣🤣🤣. #cruise
xx_crd_xxi; Things we love to see ❤️
terrific_wealthy; Two kings … repping south 💯