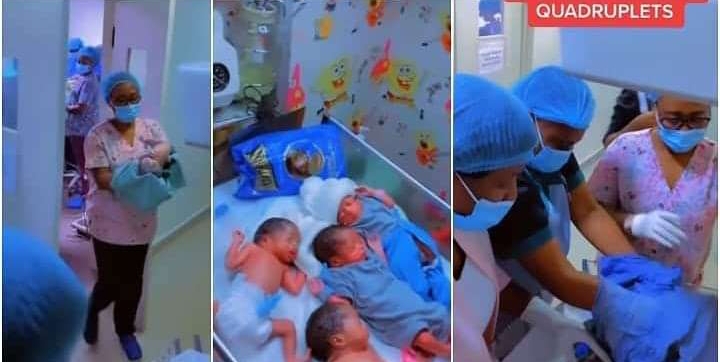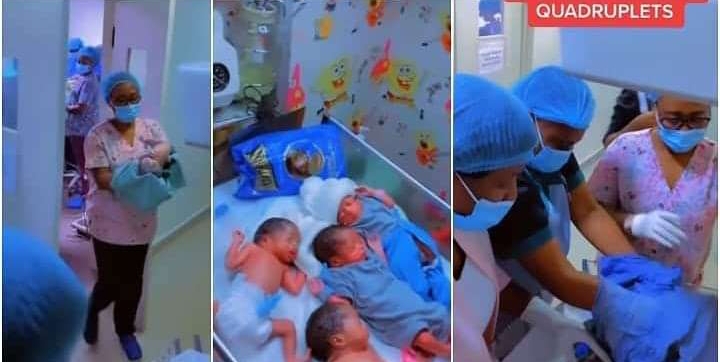 A beautiful woman has given birth to four adorable babies after seven years of being without a child A video going viral on social media captures nurses bringing out the babies from the delivery room The cute babies were dressed and fed in a heartwarming video which has melted many hearts online
A family has been blessed with four beautiful babies on the same day. In a video which recently surfaced on social media, the babies looked so adorable as nurses cared for them. @bcrworldwide who shared the video on Instagram revealed that the quadruplets were delivered by their mother after waiting for seven years without a child.
The video has sent people gushing over social media. While some ladies wished to birth twins, some others were just so overwhelmed with the beauty of the four babies.
"This is so beautiful After 7 years of wait, she prayed for twins but God Blessed her with quadruplets. Congratulations", Bcrwordlwide wrote.