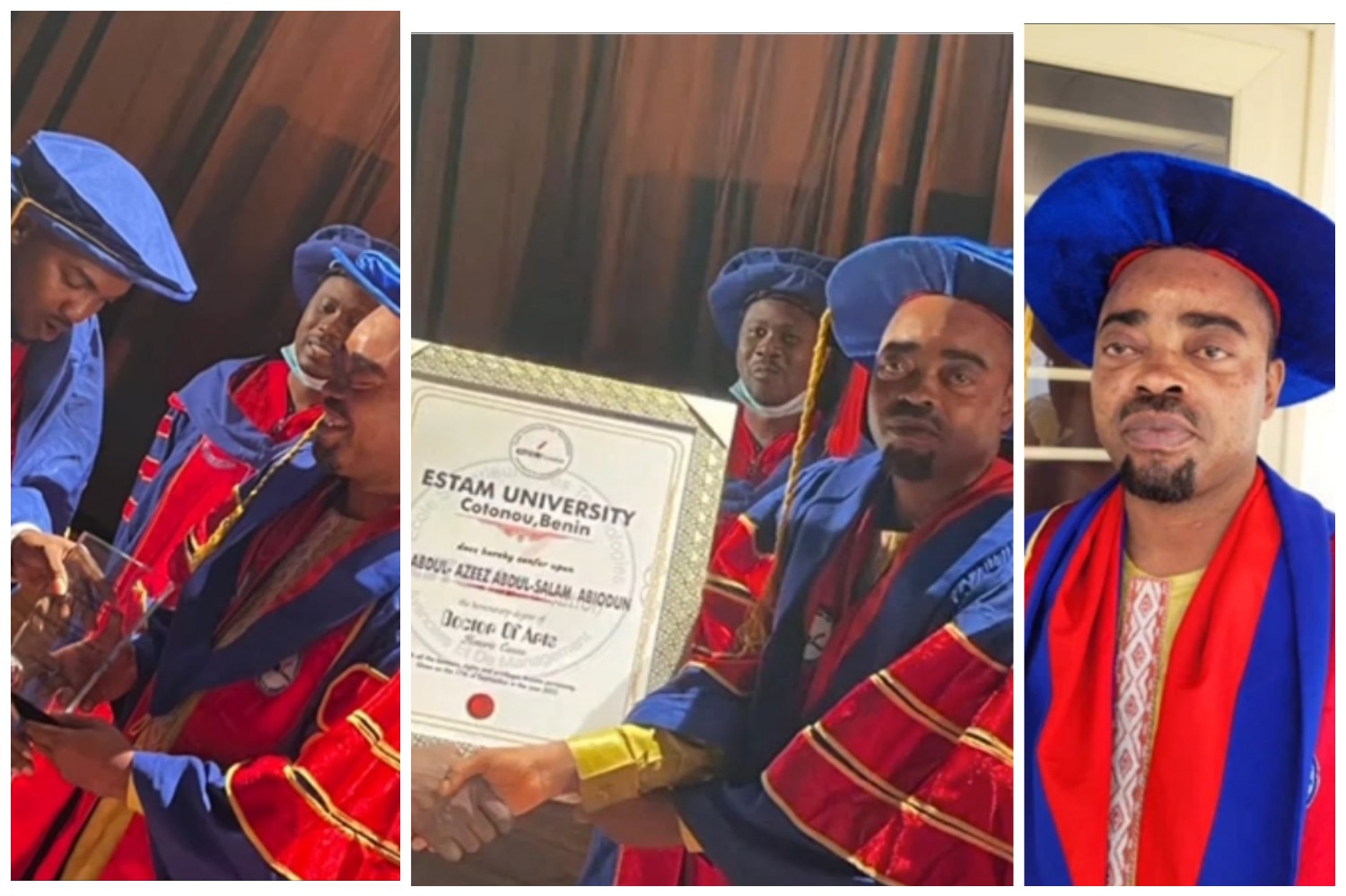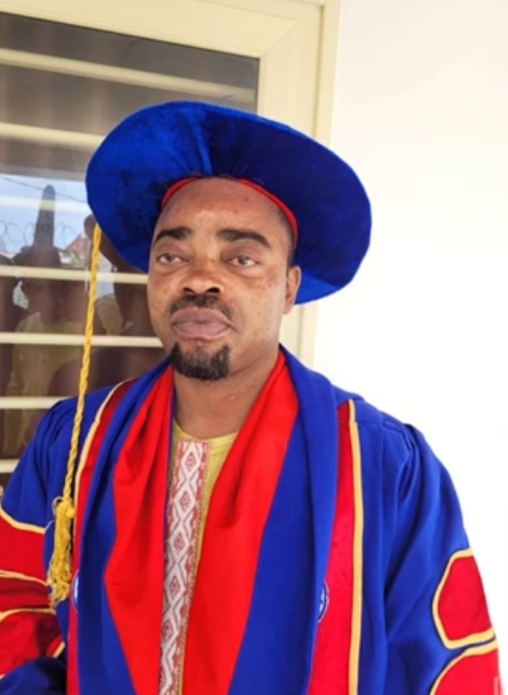 Muslim artist AbdulAzeez AbdulSalam, also known as Saoty Arewa, recently earned a doctorate, and veteran actress Mama Ereko is happy for him.
Saoty Arewa earned a doctorate at Estam University in Cotonou, Benin Republic, as NGV previously reported.
Saoty Arewa shared pictures from the ceremony on social media to share the happy news, writing:
Done and dusted yours sincerely is now a doctor, you can now call me Doctor Abdul Azeez Abdulsalam, many thanks to you my fans out there and my lovely mother I am nothing without you 🙇🙇 in the name of music.
watch the video below;