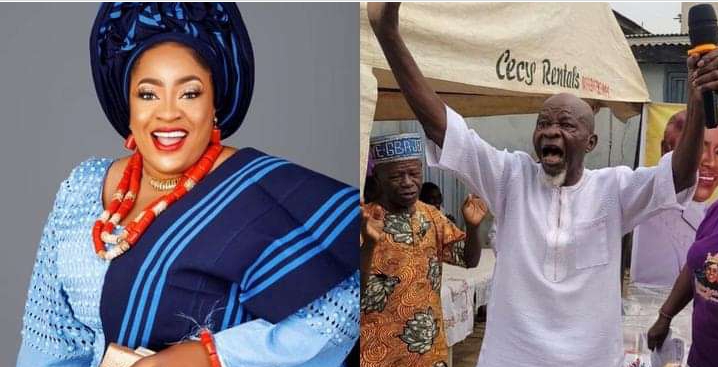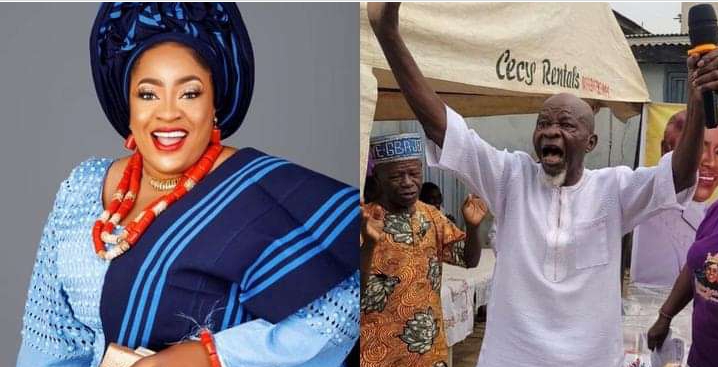 Actor Alhaji Abdulsalam Sanyaolu, also known as Charles Olumo Agbako, is a veteran, and Nigerian actress Foluke Daramola has asked for financial support.
According to a previous NGV article, Harles Olumo Agbako has pleaded for assistance due to a dreadful illness he is now facing.
The 98-year-old iconic actor claimed that his illness began years ago to the point where he had to be hurried to the hospital and have surgery in a recent interview with BBC News Yoruba.
Charles Olumo Agbako continued by saying that he had trouble urinating once more and was sent to the hospital right afterwards. He learned from the doctors that his initial operation was botched.
She also asks for financial support from the general public to help the seasoned actor.
Sharing the video, she wrote:
With baba Charles olumo, baba agbako
This is his account number 4141173372 Sanyaolu Abdusalam Ishola eco bank.
This is baba's personal account pls note the money is going to him and no one else. Thanks everyone for the love heart ❤️