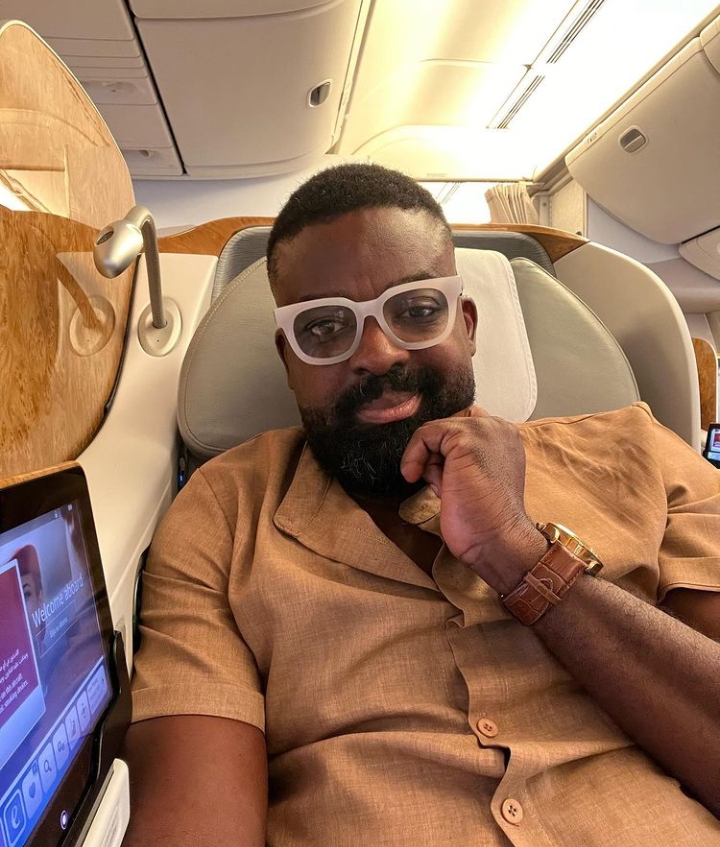 Filmmaker Kunle Afolayan has said his father Adeyemi Afolayan, popularly known as Ade Love, died without being rewarded for his work.
The 47-year-old in a recent interview with media personality Chude Jideonwo said his father died at a "pretty young" age, adding that he did not reap the fruits of his labour.
He also said Adeyemi's demise is the reason why "some of us are able to do what we're doing today".
Not at all, he didn't even get close to getting his reward. He died at the age of 56, that's pretty young. But I think he had to die, maybe for some of us to be able to do what we're doing today.
For me when people die, it's because their time is up and people would take it up. So one of the reasons why there's still continuity, why his name is still heard everywhere is because we are doing what we are doing.
"I think he lived a good life and we too, we'll go one day. If any of our kids decide to pick the profession up and if not, that's on them," he said
In addition to acting, Ade love was also a movie director and brother of actress Toyin Afolayan.
In 1966, he joined Moses Olaiya's drama troupe and left in 1971 to establish his own drama group which went on to stage comedic plays.
In 1976, he appeared in Ola Balogun's Ajani Ogun and later produced and starred in Ija Ominira, also directed by Balogun.
In a tribute to his dad in 2021, Kunle commended his father's decision to marry many wives, saying it paved way for him to be his son.
"I miss you, Baba mi (my father), but thank you for marrying many wives because I would not have been privileged to be called your son.
"I know (he) was finer so…don't rub it in. ADEYEMI JOSIAH AKANO AFOLAYAN (1940-1996)," he wrote.