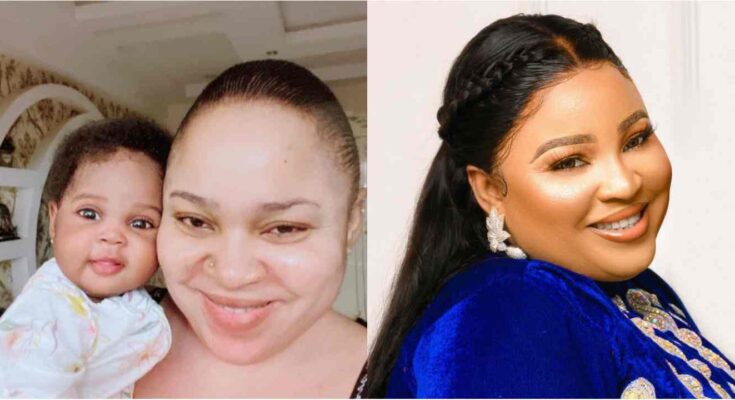 Bimbo Afolayan, a well-known Nollywood actress, sparked a lot of internet discussion after posting fresh photos of her infant. She posted the images on social media so that her followers and coworkers may ogle their beauty.
"My baby and I, with you I am complete," she wrote while posting the photos to her official Instagram profile. Many people have left encouraging remarks in her Instagram comment area for her kid after she declared she will continue to adore and cherish her for all of time. Some people praised the newborn's beauty, while others noted how much the child resembles the mother. Below, you may view some Instagram users' responses.
Award-winning actress Bimbo Afolayan is doing well for herself and has accomplished a lot in the film industry. The entertainment business is currently noticing her.
Nollygistvibes recalls that nollywood actress and businesswoman Bimbo Afolayan recently released a beautiful throwback video of herself at the 26th week of her second pregnancy, when Viola Afolayan was born.
According to Nollygistvibes, Okiki Afolayan and Bimbo Afolayan welcomed their first child together in June 2022.
In front of a small group of family and friends, Bimbo and Okiki Afolayan named their daughters Viola Okikoola Afolayan.