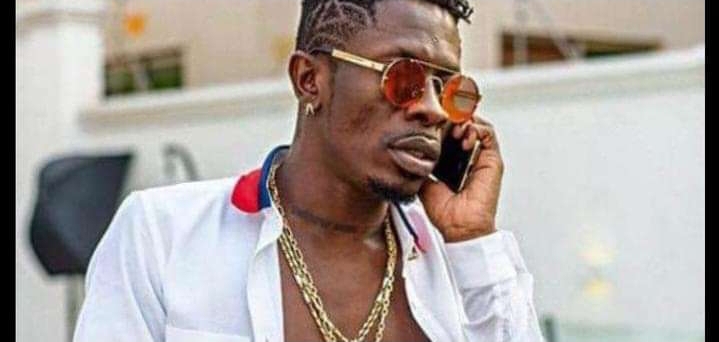 Ghanaian singer Shatta Wale whose real name is Charles Nii Armah Mensah Jr. has taken to his social media page to praise the Nigerian music industry while also describing the music scene in his country as "class 2 children".
According to the Ghanaian reggae-dancehall artist, Nigerians need to build universities in African countries so their music can be studied.
Shatta Wale, formerly Bandana, likened Nigerian music to legendary popstar Michael Jackson. Shatta said he listened to various Nigerian music acts; ranging from Asake, Olamide, and Fireboy, and the only conclusion was for the music to be studied in what he called "Cultural Studies."
The controversial music star has always had a thing for his colleagues in the Nigerian entertainment scene as he was at some point entangled in a heated beef with the Nigerian music industry and fans at large.
The 38-year-old, who is known for his collaboration with Beyoncé on her Lion King album, was in December of last year caught throwing sheds at Nigerian artistes after selling out the stadium for his concert.
At his concert in Ghana's largest stadium, Shatta Wale revealed that he was informed he couldn't fill the venue.
Shatta Wale boasted that the stadium was full and that he did not require Nigerian performers to sell out events.
In another instance, the "On God" crooner said Nigerian artists were not appreciative of the support shown them by Ghanaians, tweeting: "Learn to say thank you, Ghana has always been your gateway."
Accusing Nigerian artists of "failing to promote Ghanaian artists", Shatta Wale said, "As for Nigerians they think they can always say what they want to say Fuck your talks ya'll who think I spoke the truth this, I don't even remember you guys promoting Ghanaian artiste in your country, until u guys will realize your artiste blow in Ghana to say thank you ..F.".
The artist went further to threaten to put a stop to the support that Nigerian artists get from Ghanaians, saying, "Bring it on and your artiste won't get that hype they get from Ghana .. I can make that stop ..Don't dare me. It's the truth ,your artiste come here for numbers before the world can recognize them .. Appreciate Ghana supporting your artiste and stop this foolishness."
KemiFilani also recalls how, in an interview with Daybreak Hitz, Shatta Wale explained why he has been at odds with well-known Nigerian recording artists.
Shatta Wale defended his frequent verbal sparring with other musicians, especially those from Nigeria, in his talk during the session.
He claims that by fighting with these famous musicians, he is giving Ghana's young musicians a chance to break into the Nigerian market.
He insisted that if the outcome would alter the course of the nation's music industry, he wouldn't mind getting dirty.
However, in a recent video that surfaced online, the Ghanaian musician can be heard praising Nigerian musicians while downplaying his nation's music scene and how Nigerian songs can be studied in African universities.
WATCH VIDEO BELOW: