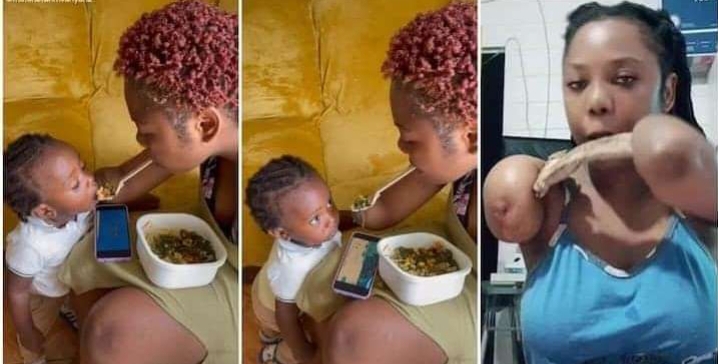 A video has shown a lovely mum feeding her baby in the most touching way.
The way she used her lips to hold spoon in the video has moved many to tears.
After watching the video, someone said: "I hope she feeds you when she is grown."
A nursing mother has inspired emotional social media reactions after a video showed her using her mouth to feed her baby.
The woman is disabled and is unable to hold a spoon with her hand, so she resorted to holding it with her lips The way she scooped food with it and gave it to her child has touched many hearts online, earning her praise.
A pretty nursing mother has earned online admiration after using her mouth to feed her baby. In a viral video sighted on TikTok, the mum was seen scooping food nicely and giving it to the baby.