Nigerian Afrobeat Singer/Songwriter, Ahmed Ololade Asake, known professionally as Asake, is got himself trending on social media for a funny reason after his performance in Atlanta on Saturday night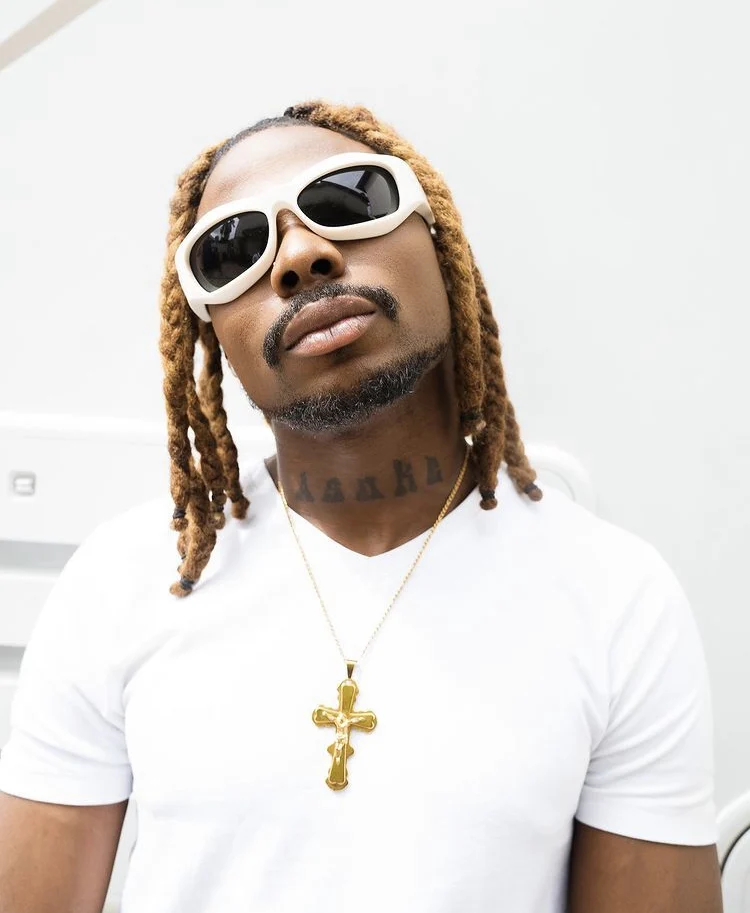 The singer had a shocking entrance in Atlanta that got a lot of fans talking, he came on stage with a live goat.
Watch his performance here;
https://videopress.com/embed/Gmo2nCoq?hd=1&cover=1&loop=0&autoPlay=0&permalink=1&muted=0&controls=1&playsinline=0&useAverageColor=0
Check out the reactions to his performance here;
@____Opeyemi
"Why Asake go dey drag Olamide like that?"
@kingstin430
"Why en carry Ronaldo come stage?"
@_Tabloo
"The goat asake brought to stage Is it for Asun or Pepper soup?"
@mubaraq_akanni
"Goat mu Goat Dani "
@iam_Yhemie
"Who go pack the goat shit"
@Allegrata3
Asake is funny as fck. If you listen to his lyrics you'll know. So l'emi wear sutana is the most hilarious line on the album. If you don't get his sense of humour it's cuz you only listening to the beats.
@Mowiththesauce2
Only God knows how many wraps of sh!ts the goat would leave on that stage by the end of that performance