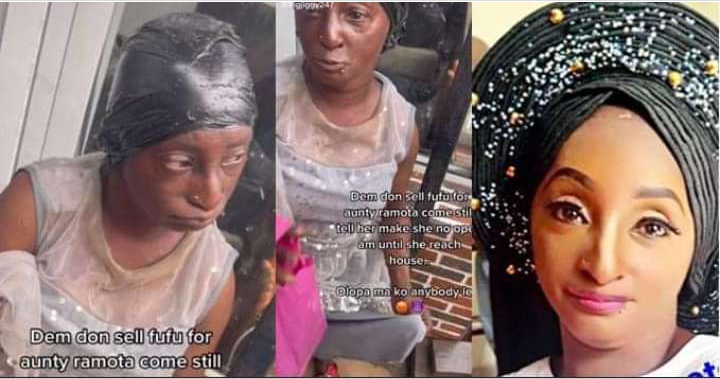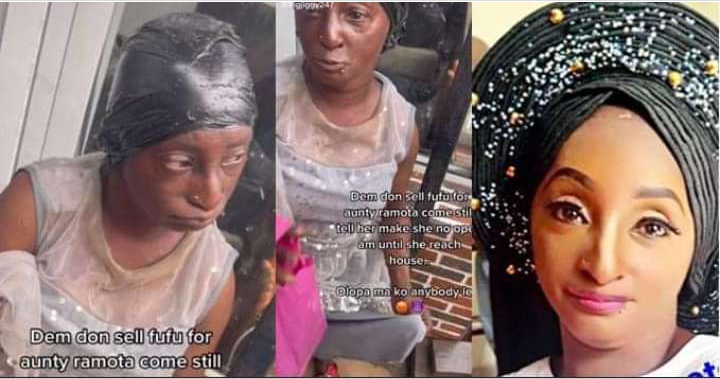 Small-sized Yoruba actress and internet sensation, Ramota Adetu also known as Aunty Ramota has fallen victim to the scam perpetrated by phone sellers.
She reportedly bought a new phone from a dealer only to open it and reportedly see a mould of fufu inside.
A video making the rounds online shows the social media comic act looking disappointed and unhappy after realising she has been scammed.
It was gathered that the person who sold the phone to her said she should not open the pack until she reaches home, and she obliged without question.
Aunty Ramota could be seen cleaning the phone with her clothe while someone was trying to interview her about what happened.
Watch the video below: