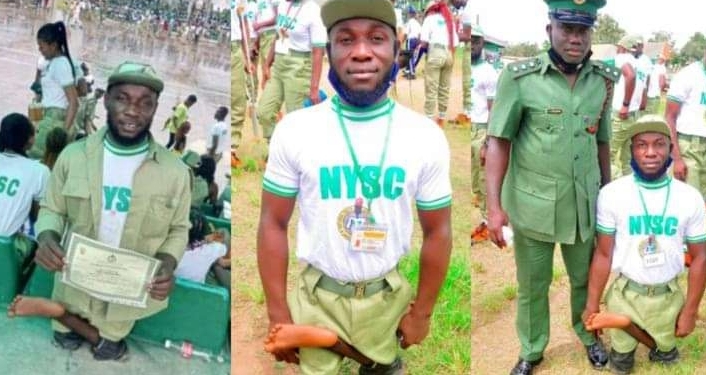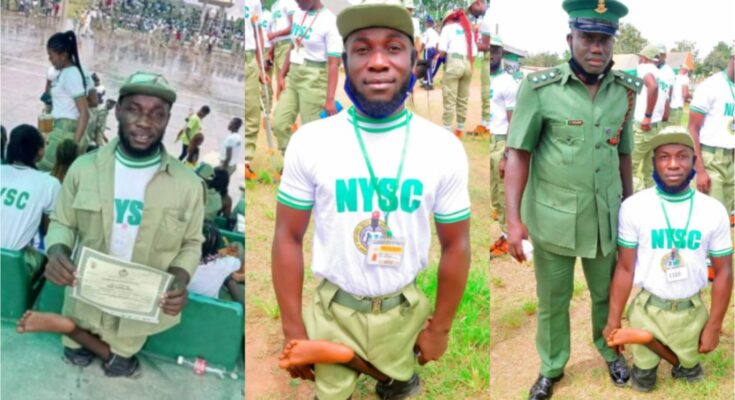 Ikiotere Ayebatonye Otuma, a physically challenged National Youth Service Corps (NYSC) participant, recently celebrated his graduation from the program.
On October 6, Ayebatonye, a 26-year-old native of Liama in the Brass Local Government Area of Bayelsa state, posted a photo of his NYSC certificate on Facebook.
"The job is over. He claimed, "God did it.
Ayebatonye described his determination not to let his physical limitations prevent him from achieving his goals in life while speaking to Mangrovepen, a Bayelsa news outlet.
He claimed that he was raised in a neighborhood where the majority of his peers did not treat him differently because of his appearance.
He advised people with a similar conditions not to allow thoughts of their predicament to take over their lives.
"Having a physical deformity should not make you think much. Your life is not over as long as you are mentally stable. You do not have to make excuses for failure. You have every reason to be who God wants you to be by his grace," he said.
"Even though along the line you will face depression, difficulty and hardship do not let it get to you. Other people without physical deformity also feel down at some point in their lives and still come out of it."