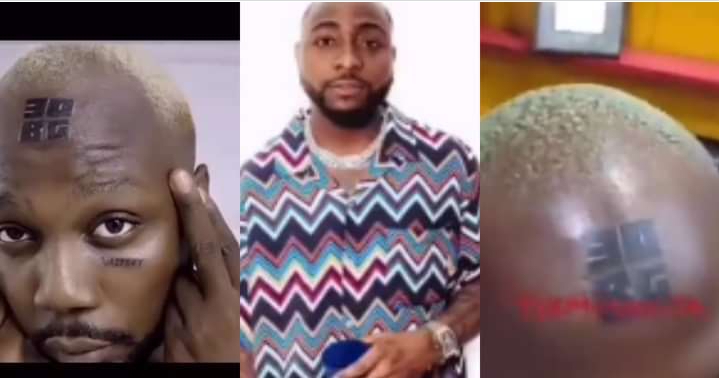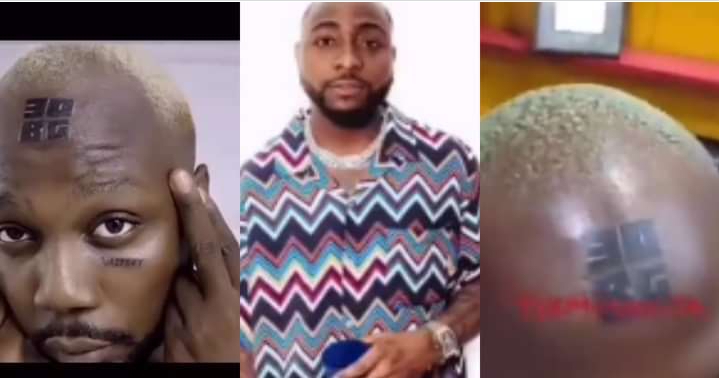 An unknown Nigerian man is currently making the rounds online after he tattooed Davido's "30 BG" gang on his forehead.
In the video, the unknown man branded on his forehead, a permanent gigantic tattoo of the word, "30BG"
Watch below:
All owing to his hit "If," the name "30 Billion Gang" was born, and it quickly developed into a powerful rallying cry for Davido and everyone who helps his business succeed.
The name was memorable and appropriate given the meanings it conveys, which include power, prosperity, luxury, richness, pride, happiness, and success.