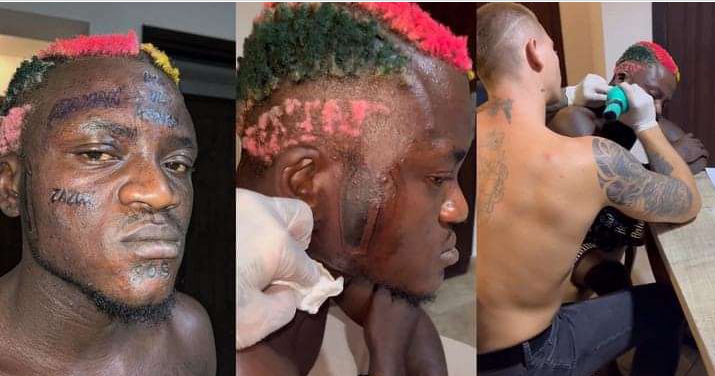 Controversial Nigerian singer, Portable took a lot of his followers by surprise after showing off his latest tattoos.
In a video that's currently serving rounds on social media, the singer is seen getting some tattoos on his face.
One of the tattoos is that of a coffin, while the rest are words, more like catchphrases that are used frequently by the singer.
Watch the video as you scroll,
https://videopress.com/embed/xYXgdbZU?hd=1&cover=1&loop=0&autoPlay=0&permalink=1&muted=0&controls=1&playsinline=0&useAverageColor=0