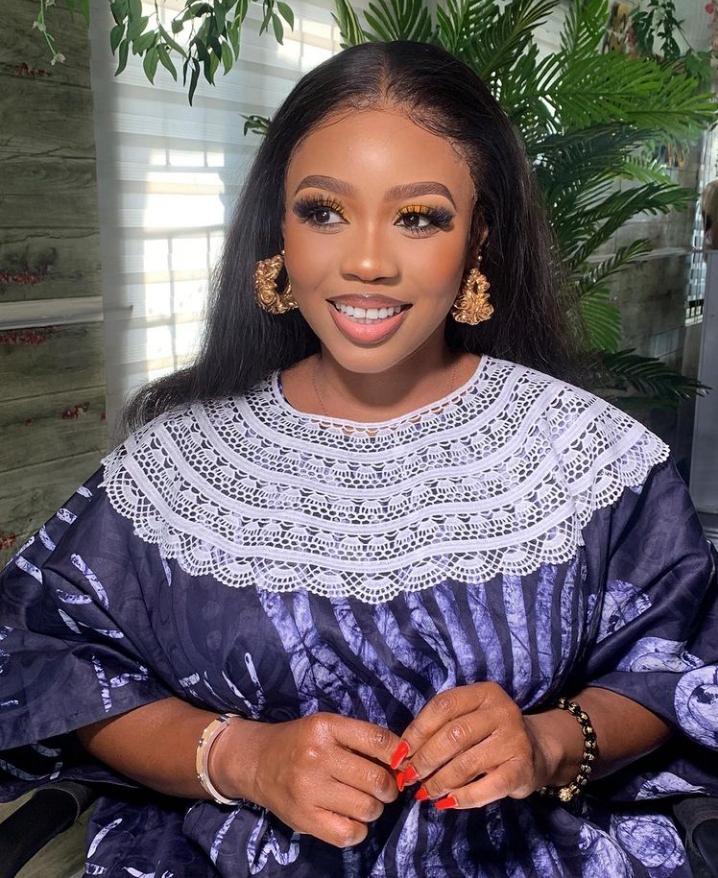 Nollywood actress Wumi Toriola has taken to social media to shower prayers on her son as he celebrates his birthday today, 13th October 2022. Taking to her Instagram page, Wunmi Toriola described her son as her sunshine and prayed that he would live long to the glory of God.
In her words;
Happy 3rd birthday to my own son
You have brought so much joy ,peace ,blessing and more in the past 3years…
I am grateful to God for this gift,my smartino ,the sound of "mama"makes my heart leaps for joy..
Thank you Lord for sound mind,healthy living and peace.
On this birthday of yours,Olajuwon,you will not wither
You are the beginning of great things,you will bear your fruits in your season.
Any tongue that curses you will be cursed
Anyone that blesses you will be blessed.
Zion,you shall speak better things than the blood of Abel..
Your name "Zion" was mentioned in over 140 places in the bible and it speaks "Fortification"
You are Fortified with Grace
Your name shall only be found in the things that pleases God.
Above all ,you will he merciful and You will please God..
I love you so much my Original Mumu button .
I love you son ♥️♥️♥️♥️
Happy birthday Ola omo Ola♥️♥️♥️♥️♥️
See the post below;