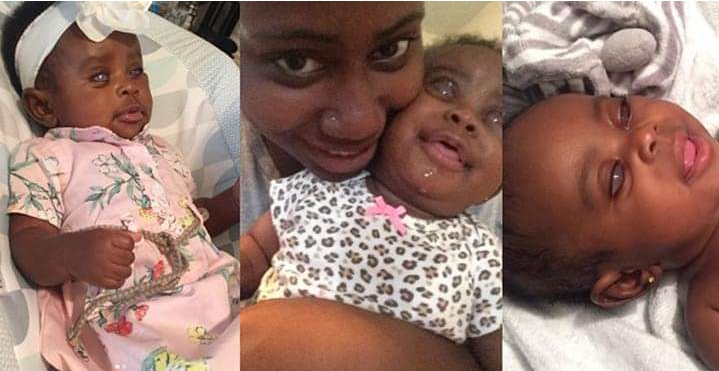 Proud Mom Unashamed Show off her Daughter was Born Blind ( Photo)
So I stumbled on this story on social media from a mum who got heartbroken after finding out her daughter was born blind.
Kiara Shanee shared her story, now viral, on how she reacted at finding out she got a blind daughter, how she and her ever supportive hubby is coping and how her viral story has helped raise over $14K out of the $10k fund opened to secure her daughter's future. Read her story below;
"When we found out I was having a baby girl, I was so excited and started planning her whole life out in my head. Dance schools, gymnastics, modelling etc. All cute things that little girls do. And to top it off, my best friend proposed to me, taking the next step to making our family one!