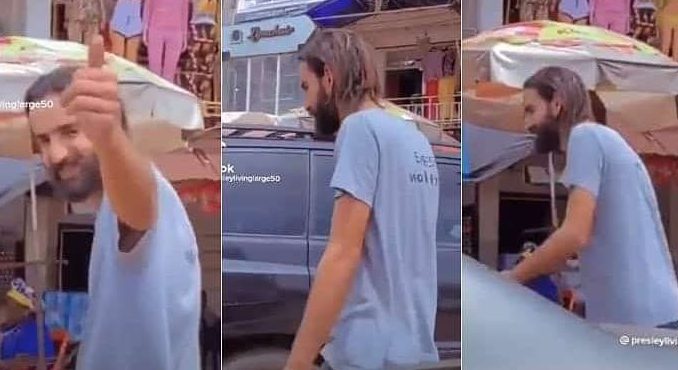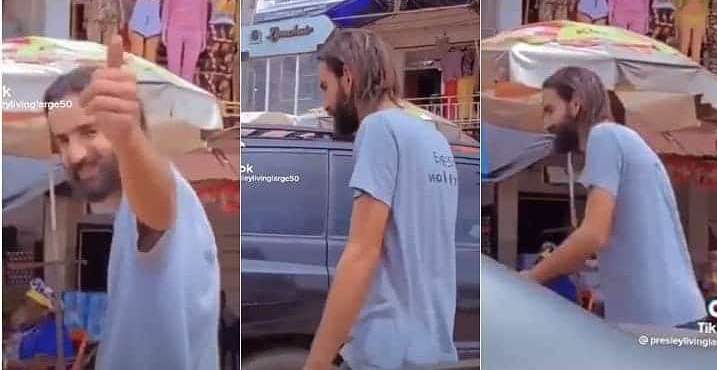 A funny video making rounds online shows the moment some residents of Benin city, Edo state, approached a man The residents expressed shock as they likened him to 'Jesus' and walked up to him to throw hilarious jabs at him Social media users have reacted to the video while revealing what they would have done if they had bumped into him themselves.
There was mild uproar in Benin city, Edo state, after residents spotted a man whom they claimed looked like 'Jesus.' Jesus, also called Jesus Christ, Jesus of Galilee, or Jesus of Nazareth, is a religious leader revered in Christianity, one of the world's major religions.
In a trending video, some residents of Benin city, gathered around the young man and someone filmed him.
The Nigerian man who made the video was heard saying in the background, "Jesus dey Benin. Jesus greet me o."
Reacting to the attention he was getting, the young man gave the residents a 'thumbs up' gesture and everyone laughed.
https://vm.tiktok.com/ZMFM44EsM/