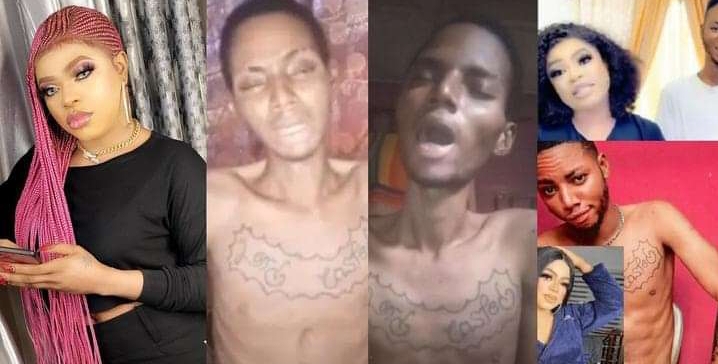 Controversial crossdresser, Bobrisky, has slammed his ailing fan, Lord Casted, over claims of contracting HIV after inking a tattoo of his face on his body.
The drama started after Lord Casted, an ardent fan of the male Barbie who got a tattoo of Bob in 2021, cried out on social media a few weeks back that he had been suffering from a strange ailment as a result of the tattoo.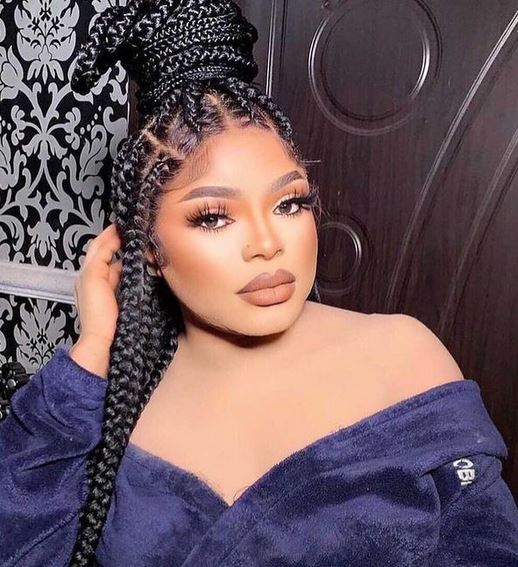 He claimed that he contracted the ailment from the machine used to draw the tattoo on his body.
Although Bobrisky reacted at the time, making it clear that he didn't force anyone to draw a tattoo of his name or face on their bodies, he took to social media to slam Lord Casted in a fresh Instagram post.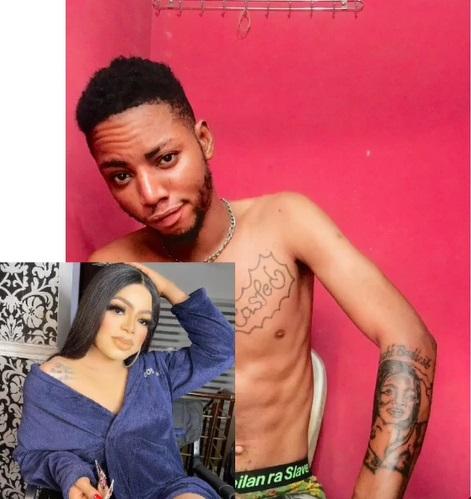 Bobrisky revealed the undisclosed ailment was HIV, and told him to stop lying about contracting the ailment as a result of the tattoo.
Bobrisky suggested that Lord Casted contracted HIV from having unprotected sexual relations with the opposite gender, contradicting the fan's claim of getting it from the machine used to draw tattoos on his body.
He warned him to stop mentioning his name in his video and recalled how Lord Casted insulted him after helping him in the past.
"If there's one thing I wish or want to erase, it's helping ungrateful people. Lord Casted or whatever your name is, stop calling my name in your videos. I remember the last time I have you money, you rained insult on me and called me fake.

"If you truly need help, stop taking drugs. Lastly stop lying to everyone that you got illness from tattoo. When you were enjoying it raw, I dey help you enjoy am?"