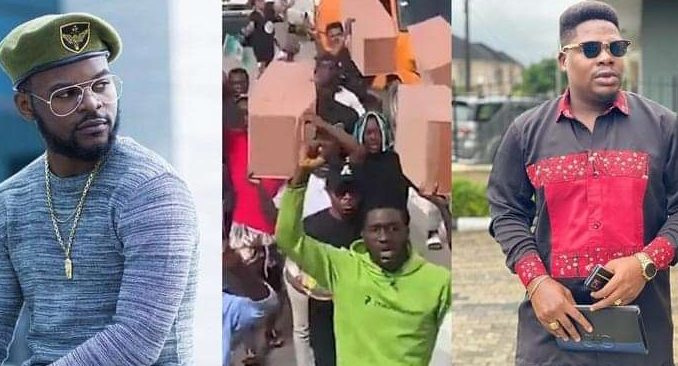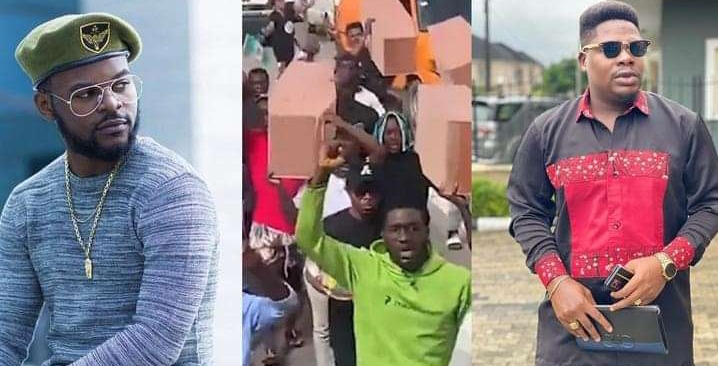 Popular Nigerian singer, Falz and ace comedian, Mr Macaroni, on Thursday morning, October 20, joined the #EndSARSmemorial procession at the Lekki Tollgate.
Nigerian youths converged in their numbers at the Lekki Tollgate this morning to mark the second anniversary of the shootings of peaceful #Endsars protesters on October 20, 2020.
At the procession on Thursday, coffins were carried to honour the memory of protesters who were shot and killed by security personnel at the Lekki Tollgate two years ago.
Videos shared online showed the public figures and a large crowd marching through the tollgate despite heavy police presence.
Watch video below,
https://videopress.com/embed/GKNEmR7P?hd=1&cover=1&loop=0&autoPlay=0&permalink=1&muted=0&controls=1&playsinline=0&useAverageColor=0
https://videopress.com/embed/K1zM0C3r?hd=1&cover=1&loop=0&autoPlay=0&permalink=1&muted=0&controls=1&playsinline=0&useAverageColor=0