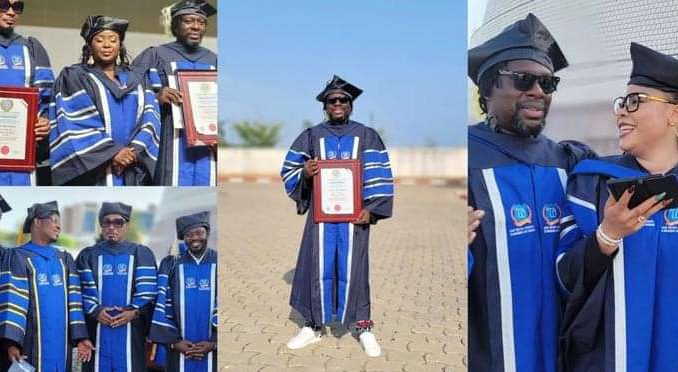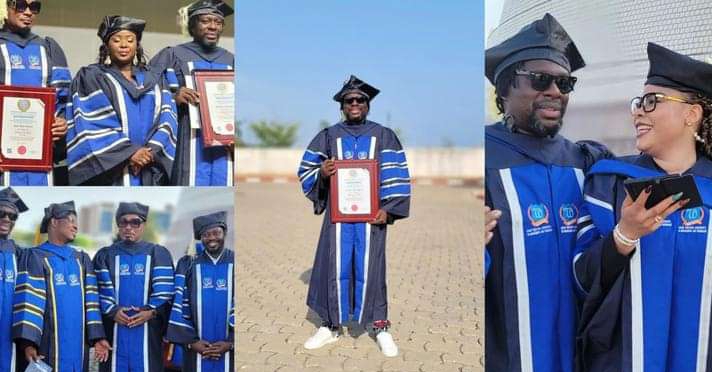 Comedian Afamefuna Klint Igwemba popularly known as Klint Da Drunk has being honored with a doctorate degree.
The comedian who is still in shock and emotional over his newest achievement, took to Instagram to celebrate.
Expressing his joy, Klint Da Drunk revealed how surreal his new achievement still feels to him.
He stated that he wished his father was alive to see his achievement.
Klint took time out to appreciate his co-degree holders, Precious Chikwendu and Don Baba J.
He wrote,
"@weldiosuniversitybn just honored me with a doctorate! My God! I really can't believe this! I wish my late Dad was here to see this. All other recipients @nollykingfonbabaj @snowwhiteey I say a huge CONGRATULATIONS.
We are told by my pastor @flourishpeters @thelogicchurch to get ready…. Amos 9:13 "….things are going to happen so fast your head will swim….". Glory to God!!! Grace is working for me!?!
Introducing
Dr Afamefuna Klint Igwemba".