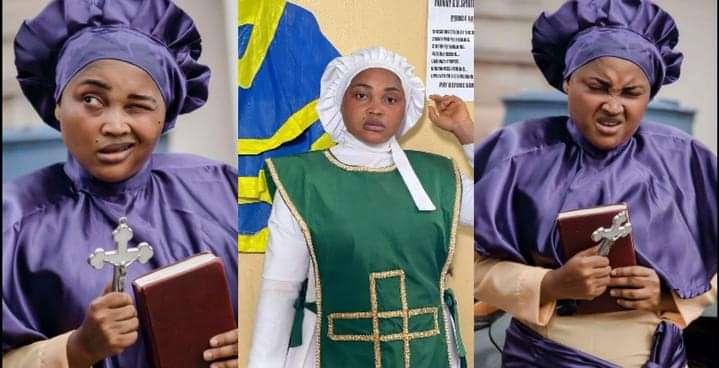 Nollywood actress Mercy Aigbe, a well-known Yoruba film actress, recently shared new images of herself in a celestial outfit sans makeup on Instagram.
She posted the images while carrying a Bible on her Instagram feed. When her fans read the message, they were unable to remain silent and responded in a variety of ways on her page.
She made the decision to try something fresh in her new position by arriving in various celestial attire, complete with a beret cap and an unmade-up face. Standing and holding a Bible, the actress shot the pictures while maintaining a casual, carefree demeanor.
Due to her talent and capacity to play a variety of characters in films, the actress has been succeeding steadily as a Yoruba movie actor in recent years. This has helped her establish a household name among Nigerians who enjoy Yoruba movies.
According to the comments and responses to her post, it is clear that her admirers were amazed by her makeup-free face and her clothing since they responded to her post warmly in various ways.
In Caption;
Come for your special prayers at Mummy G.O Spiritual Centre .. 😄What is your prayer point???Mummy G.O coming to MercyAigbeTV YouTube Channel, Click the link on my BIO to Subscribe!You don't wanna miss this! 💃💃
See the post below;