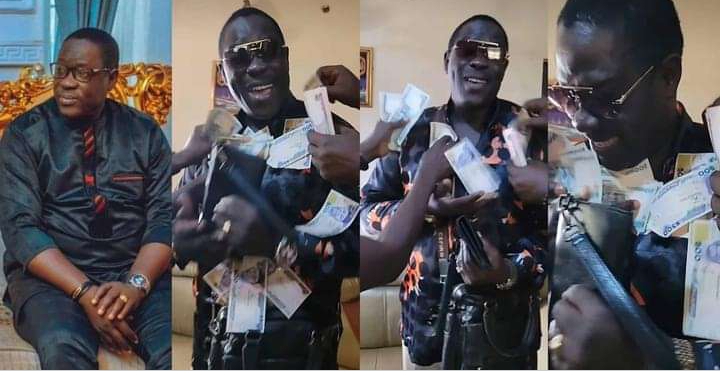 Nollywood actor, Taiwo Hassan is celebrating his birthday today.
The popular Yoruba actor clocks 64 today, October 31st, 2022.
Taking to Instagram, the actor shared a video of him been sprayed money, accompanied with gratifying message.
The veteran stated that it isn't about how it begins, but how it's going.
Expressing his gratitude to his maker, he appreciated Allah for life, sound health and continuous prosperity.
Taiwo Hassan birthday wish
Taiwo Hassan rained prayers on himself, as he wished himself a happy birthday.
"It's never about how it begins, but how it going and in all stand. I give Allah all the praises and adoration, nothing else to say than Alhamdulilahi. I thank my creator for the gift of Life, sound health and continuous posterity.
I wish myself all the goodness life has to offer. I wish Allah keep granting my pressing desires, grant all my needs and wants. And always meet in at my point of contact always.
Happy birthday to me, Abiolu Omo Iyaa Taiye".
Taiwo Hassan's family rejects Doyin Kukoyi
The family of veteran actor, Taiwo Hassan aka Ogogo, had rejected the marriage proposal of actress Doyin Kukoyi.
Speaking on behalf of her family, Kira Taiwo, one of the daughters of Taiwo Hassan declared that the Taiwo family house which comprises two wives and several kids was already full and doesn't need any new women.
She made the comment under Doyin Kukoyi's post where the actress shared a lovey-dovey photo of herself with Taiwo Hassan. Doyin captioned it with, "Finally, I have found my better half. Alhamdulillah @ogogotaiwohassan".