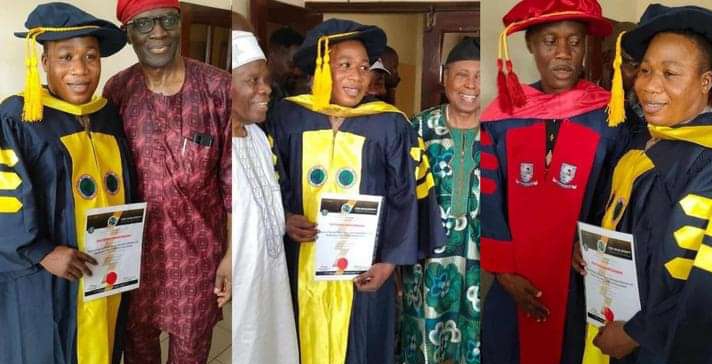 Yoruba Nation agitator, Sunday Igboho has bagged an honorary doctorate degree.
The activist has been honored with the prestigious degree in Peace and Security Management/International Relations from Triune Biblical University, USA.
In photos which surfaced online, Sunday Igboho was in all smiles as he received his doctorate degree.
Sunday Igboho warns against World War
Sunday Adeyemo aka Sunday Igboho, had warned against another world war.
He said this in a video, which surfaced after he was released by the Government of Republic of Benin, after about 231 days in detention.
The activist was sighted discussing the ongoing war between Ukraine and Russia.
He said, "Let's hope that this Ukraine crisis won't lead to a third world war. May God not let us witness war in the world".
Sunday Igboho's arrest
Sunday Igboho fled Nigeria after operatives of the Department of State Service (DSS) raided his house in Ibadan, Oyo State capital on July 1, 2021.
He was declared wanted for allegedly stockpiling arms and ammunition among other allegations. Sunday was spearheading the fight against herders who were allegedly perpetrating violence in the south-west.
Igboho, was arrested in Benin's capital, Cotonou on accusations of "criminal association". In July 2, 2021, he released to attend to his health.