Popular Nigerian actress, Regina Daniels recently flaunted her Hausa traditional dress on social media.
The popular actress posted the pictures of herself on her verified Instagram account. Check out the screen capture of the post below;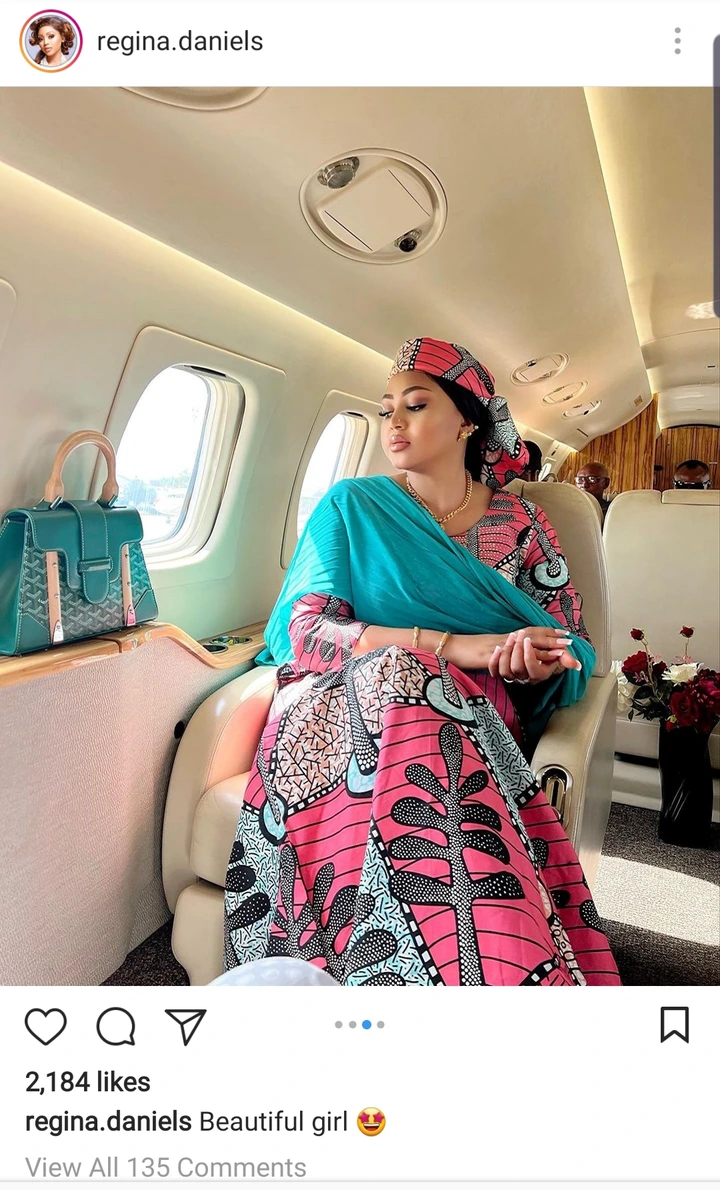 As we all know, The Hausa tribe uniqueness goes far beyond its language. Among all the West African tribes, it probably wields the most significant number of unique characteristics that aren't common to anyone else.
Below are the beautiful pictures of Regina Daniels wearing a Hausa dress;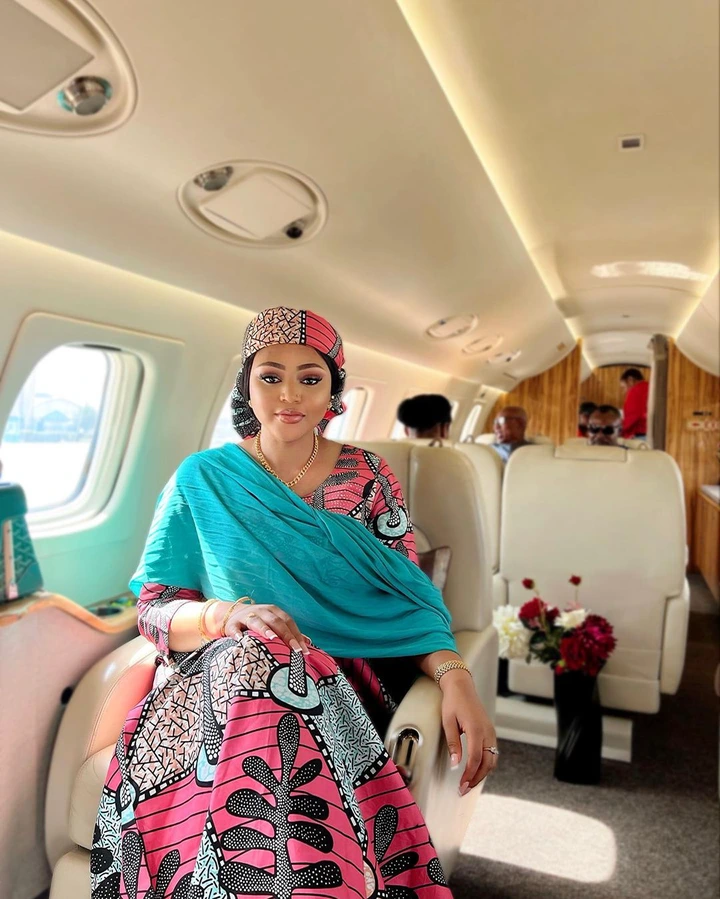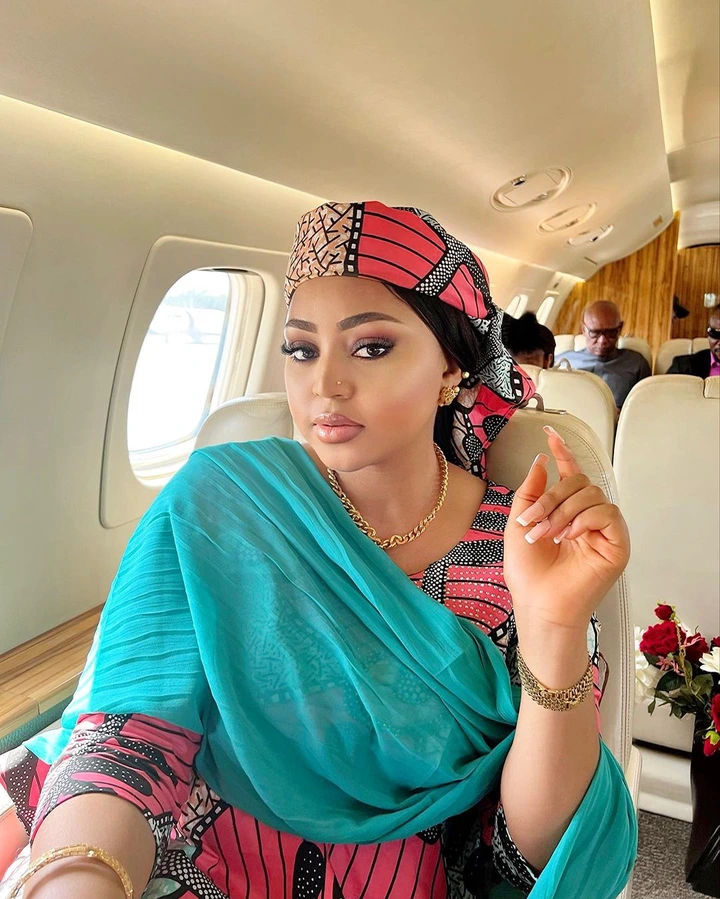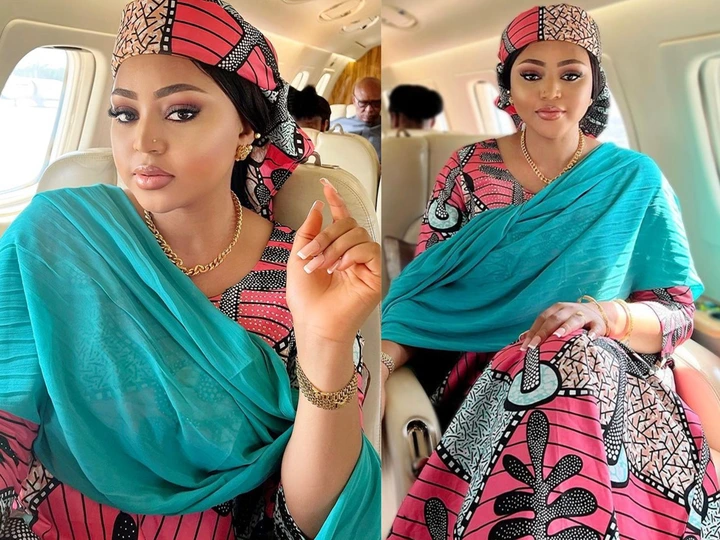 Nevertheless, It's essential for the Hausas to have their women wear proper, yet elegant, attires that don't show a lot of skin, Unlike other Nigerian fashion styles.
From the pictures that were shared above, you will clearly Regina Daniels showing off her beautiful Hausa dress inside a private jet.
However, What makes female Hausa dressing even more unique is the fact that they are also highlighted by the use of beautiful, authentic jewelry, various ornaments, and body paint art. The decorations can be either traditional tribal images that are mostly done in the facial region.