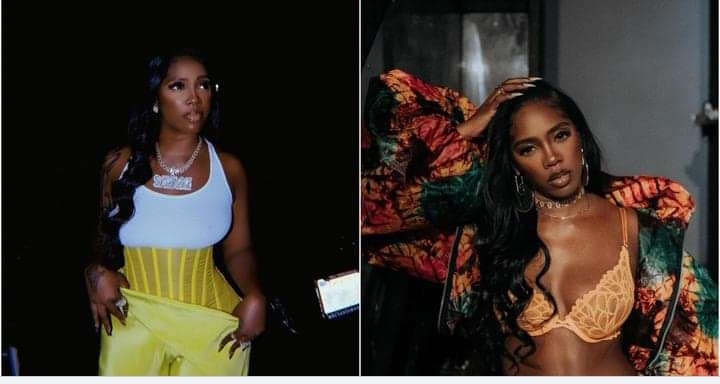 With tattoos, one can express oneself and ink memories and images, whether significant or not, on the body for a variety of reasons. Additionally, it is an extremely divisive subject, particularly in Nigeria. Many people view tattoos as immoral and filthy, while others view them as a form of self-expression.
Celebrities are known to be risk takers and provocateurs. Here is how Tiwa Savage an Ayra Starr's tattoos are dividing Nigerians
Ayra Starr
Fast rising and controversial Mavin singer, Ayra Starr once took to social media to show off a new lower back tattoo.
The tattoo was met with very mixed reaction. One user said "I love your tattoo" while another user said "you don draw tattoo for yansh now now, you no use 5 yrs for industry oo" amidst other things.
Tiwa Savage
Tiwa Savage's full sleeve tattoo was one that undoubtedly divided many. Tiwa wore a tattoo on her right arm that stopped at her shoulder for a very long period. Then, in the past year, she made the decision to finish the tattoo by extending it all the way up her arm to create a full sleeve.
Needless to say, the tattoo caused quite the divisive conversation online. People were polarized. Some people liked the tattoo tweeting out things like "Tiwa Savage's sleeve tattoo will forever have my heart!! Kai!", "I'm indifferent about tattoos but abeeeg I've got a special liking for Tiwa Savage's Sleeve tattoo 🥰🥰", and "Tiwa Savage and her sleeve tattoo can choke me idc idc."
What do you think about these women's tattoos, and where do you stand on the issue? Are you fond of them? Are you against them?