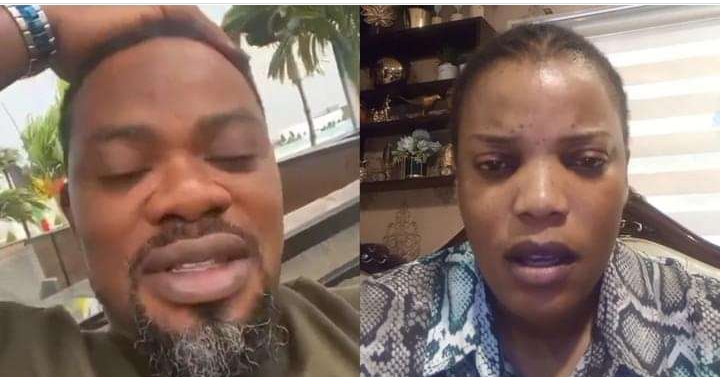 Nollywood actress, Empress Njamah has thanked her fans amidst the ongoing saga with her ex, fiance.
NGV recalls that Josh Wade, the estranged fiance of actress, Empress Njamah hours ago released her nude videos.
According to reports making rounds, Josh created a WhatsApp group where he added multiple people and began posting private videos of Empress.
The estranged fiance posted several videos he took of her in her house, some of which were videos of her taking a bath.
In one of the videos making rounds, Josh Wade confessed that he misses the actress and his a bit confused. He also warned the embattled actress to stop spreading false rumours of him being unable to travel.
"I am just confused. I swear to God I just miss you. Seriously, I just miss you. That's the real truth, that's no joke. But please, stop telling people that I can't travel. Don't do that, I beg you please".Now speaking out, Empress Njamah has assured her fans that she is very fine and alive."nobody can bring me down, I'm alive, love you guys for all the love, support, and messages, I'm alive, i spoke many ladies hiding in situations as this but i spoke out and I'm alive""