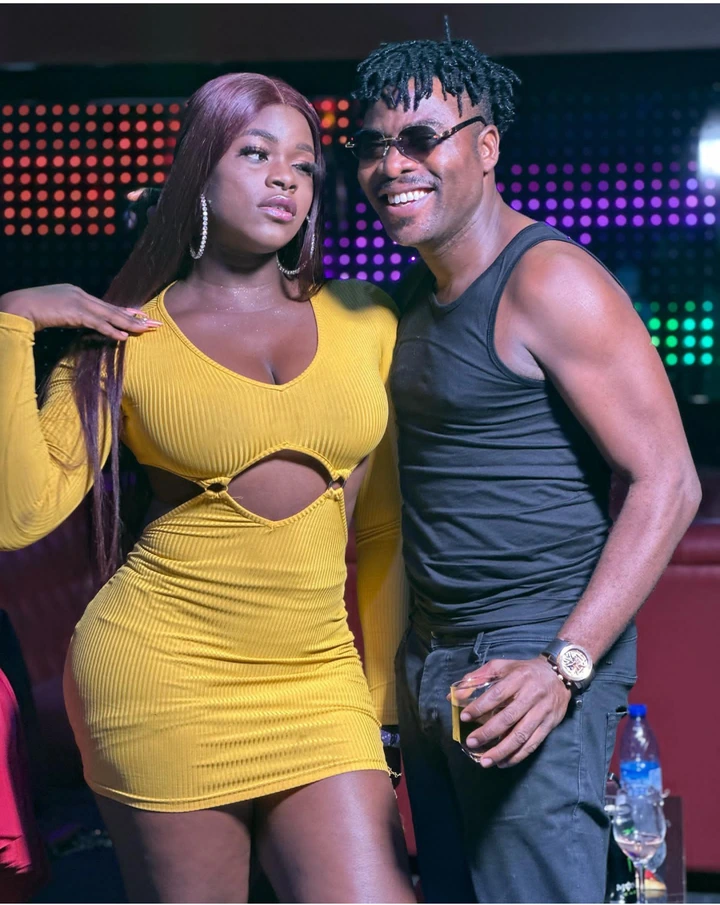 Yoruba movie actress Arinola Odubela has used her new Instagram post to share new loved-up photos of herself and actor Ibrahim Chatta. She took to her Instagram page to share the photos, in which they appeared to be in a loving mood together. Upon seeing her new post, her fans were quick to react as they made their feelings known towards her new post.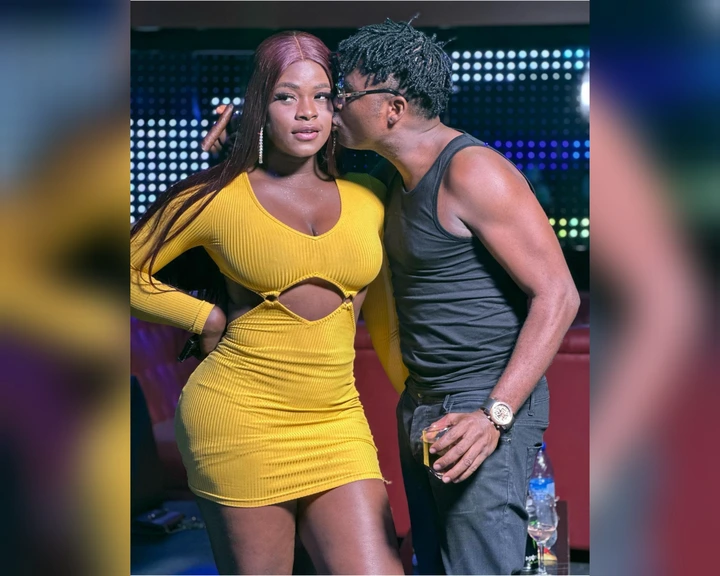 This time, the actress looked comfortable and was all smiles around the actor as they shared a beautiful moment together. She appeared with a lovely hairdo that enhanced her beauty. She applied nicely-done makeup to her face that matched the color of her skin. She appeared in a lovely outfit that looked good on her.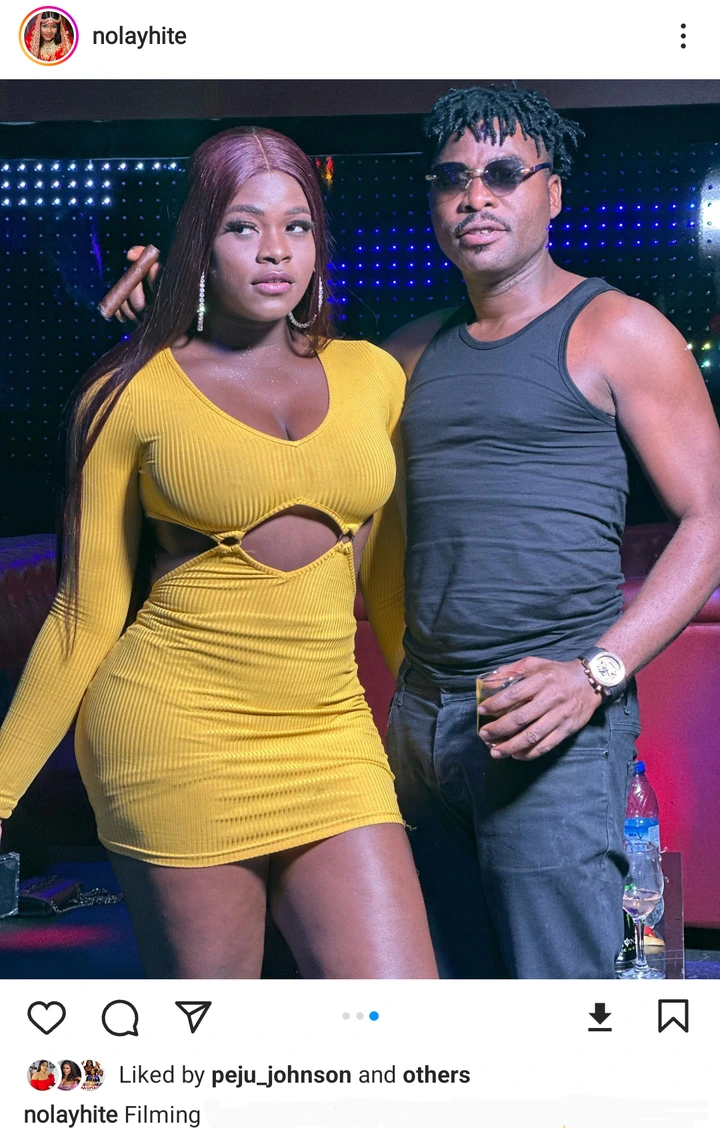 The two of them shared a hug and a peck as they took the pictures in a standing position. The two of them linked up on a movie set where they had been paired to star in the same movie together as lovers.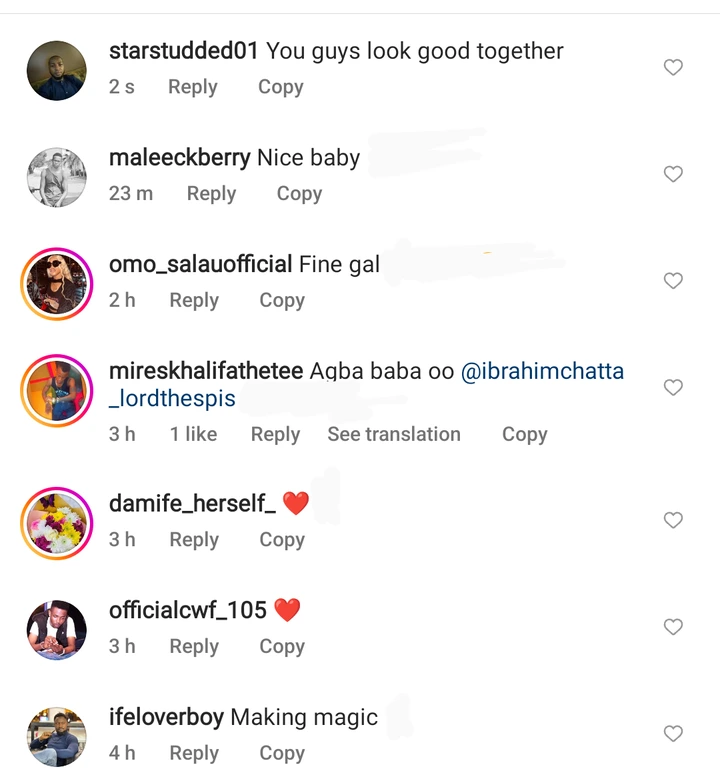 Judging by the comments and reactions on her post, it is clear that her fans were impressed to see the two of them in a loving mood together, as they reacted positively to it, while others who are anticipating the release of the movie also reacted positively to it.