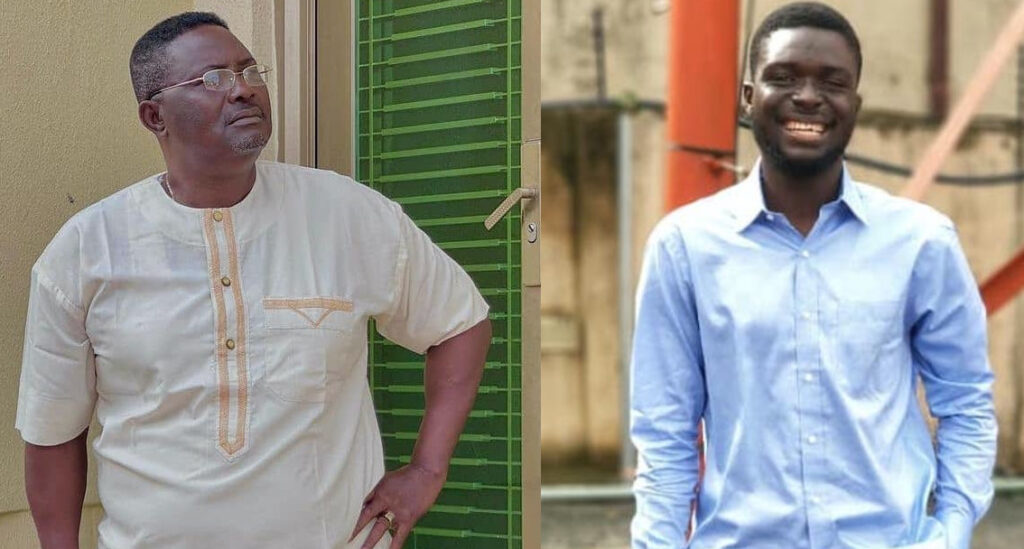 We present to you, Ifeoluwa Laniyan, the son to actor Antar Laniyan.
Ifeoluwa Laniyan graduated from Ajayi Crowther University studying Mass Communication and he is the first of two Laniyan's boys.
In a recent interview, Ifeoluwa Laniyan was asked how he feels about is father is a popular actor? He said:
I feel proud but at the same time, I make sure it does not get into my head. I know that I still have to pursue my goals and be a better person than my father.
He was also asked: Was it your father who influenced you to choose the discipline?
Not at all. It is just a course that I like to study. I like talking and running commentary so mass communication especially the aspect of radio broadcasting seems the best option for me. I also like the arts.
My father is the kind of person that encourages one to do what is best for one. He allows one to choose the career path one decides to follow although the choice must be reasonable.
See photos of Ifeoluwa Laniyan below: