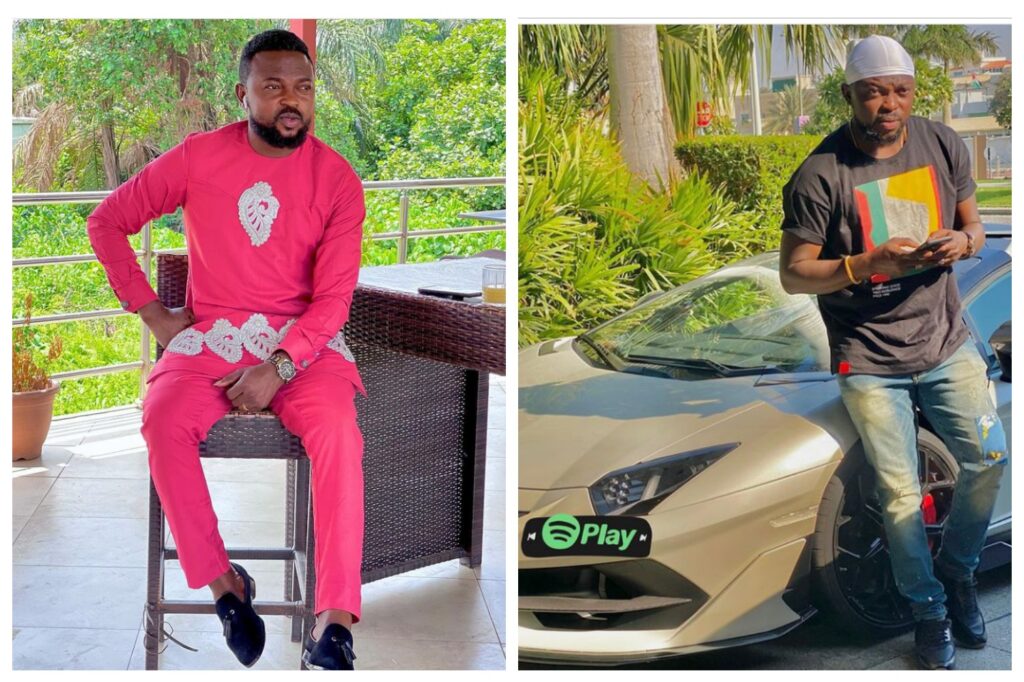 The Nigerian Movie star and business mogul, Actor Kola Ajeyemi best known as 'Oko World Best' wowed a lot of Instagram users with his new stunning picture recently shared on Instagram via his IG account.
The young movie star shared the photo on the Internet with an interesting caption which reads – "Whatever you think you know about someone, trust me, you know nothing".
In the picture, the handsome Actor was spotted posing with a very nice and expensive sport car in which shows that he has a high taste for cars.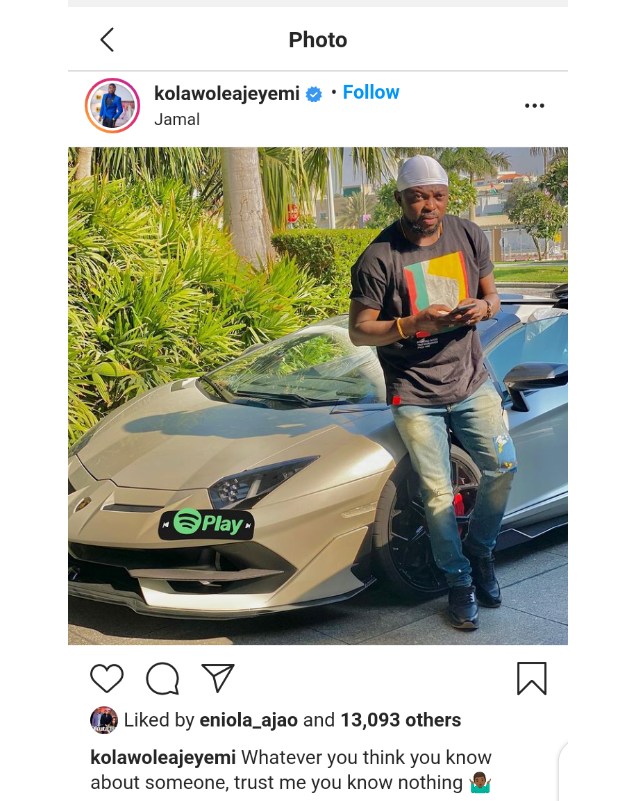 Talking about the most talk-about Nollywood Actors in Nigeria especially those who love living large by riding expensive cars, wearing expensive fashionable outfits, and more, it's no doubt that Actor Kola Ajeyemi is one of such.
The talented actor and scriptwriter is loved by a lot of people in Nigeria and outside for various reasons, some love him because of his excellent acting skill, some love him because of his friendly attitude, some love him because of the great love he has for his wife and children, some even love for his high sense of style, in a nutshell, he has a lot of attributes to be loved and admired about him.
However, after the movie magnate stormed Instagram with his new stunning picture, he captured the hearts of his fans and his colleagues in the entertainment industry.
Among some celebrities who reacted to the pictures, Dele Omowoli, the popular comedian, Ibrahim Yekini, Itele movie actor, and Bukola Olatunji, movie actress, and others.