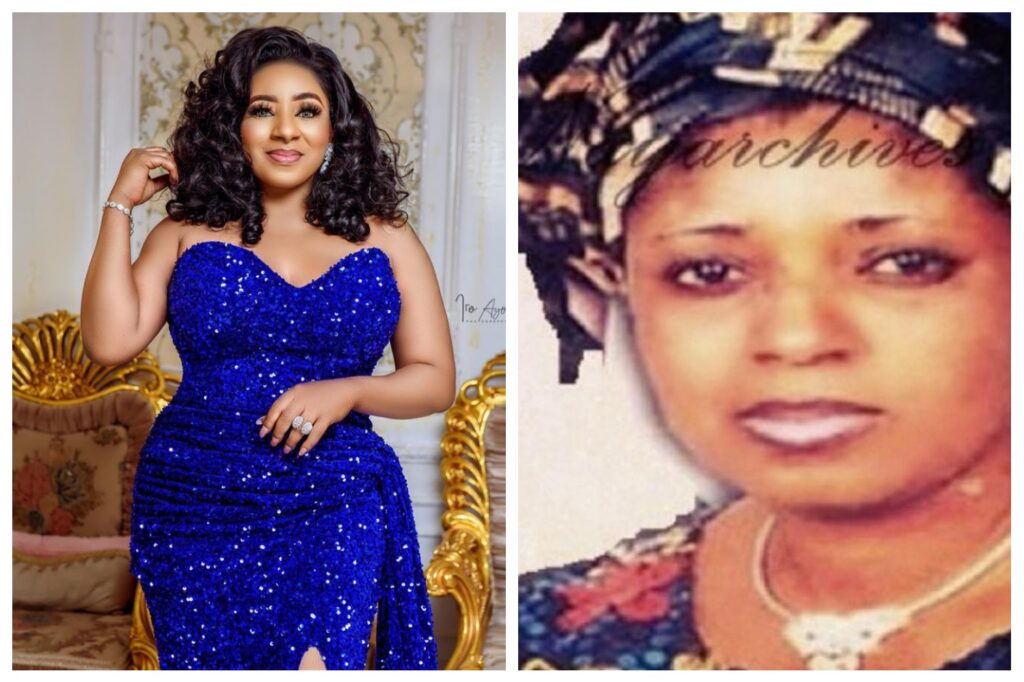 Death is inevitable and losing a loved one untimely is a really sad situation. You can imagine having a strong bond with someone and suddenly the person left you forever due to death, it is such a traumatic experience. The relationship between a child and a mother is so golden that you can't measure the amount of love they have for each other. Everybody prays for their mothers to eat the fruit of their labour as they should enjoy all the sacrifices they have made in the past for their children. Losing a mother is such a great loss especially at a youthful age.
In the Nollywood movie industry, we have celebrities who followed the footsteps of their parents. They embrace the profession of their fathers and mothers. One of such celebrities is Actress Mide Martins Abiodun. She is a daughter to a late veteran actress, Funmi Martins who died several years ago. During her lifetime, Funmi Martins contribute immensely to the growth of Nigerian movie industry and her sudden death was a rude shock to her collegues.
In a recent post on her official Instagram page, Actress Mide Martins has posted an emotional note as she remembered her deceased mother, Funmi Martins. It has been 19 years since the death of Veteran Actress Funmi Martins, she died after a brief illness. Actress Mide Martins, in the remembrance post, said she missed her late mother so much.
Check out the post below: