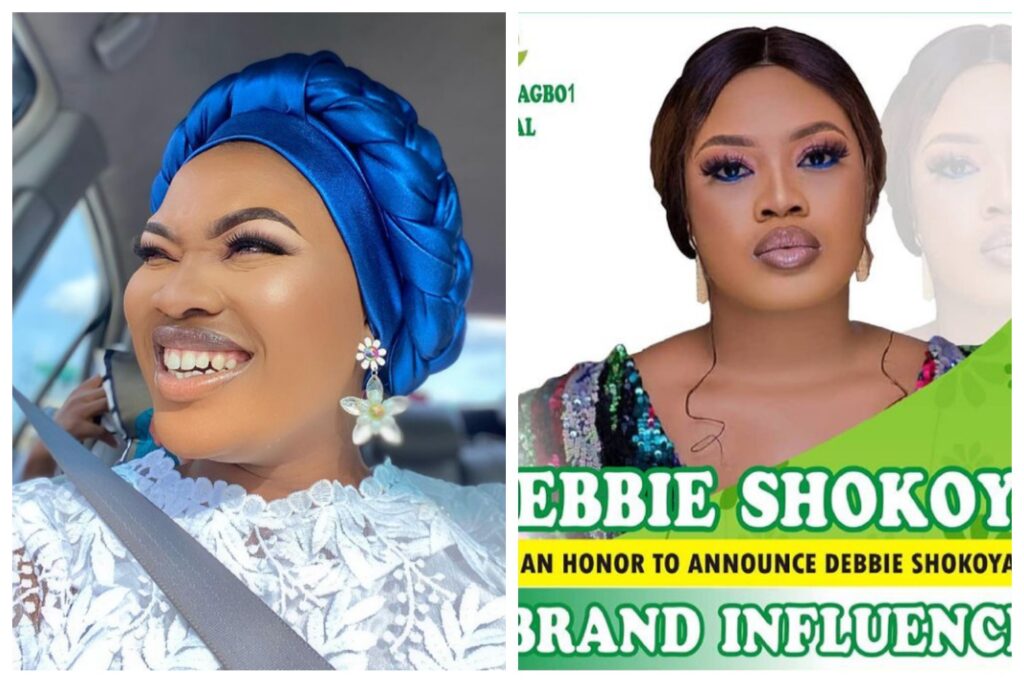 Debbie Shokoya known for gracing any film she's highlighted on is an excellent Nigerian entertainer, film maker, television character and business person.
Her film calling launched in 2012 when she assumed a part in John Olakunle Da'silva's delivered film Creative Man.
While she was taking acting roles in various movies to improved her skills and have full knowledge of how the Nollywood industry works, Debbie Shokaya spunk into limelight with a popular Yoruba movie Aye Loja in which as acted the role of Fatty Abebelube.
The sought after movie also featured top Nollywood names like Ibrahim Shatta, Tunde Owokoniran, Dele Odunle, Peju Ogunmola and a vast of others.
Apart from featuring in several movies including TV series like Tales Of Eve, So Wrong So Wright and so on, Debbie Oshokoya has placed her name in the list of public figures that are high in industry demand.
As she sign a new deal with aduke_alagbo1 she shares on Instagram wishing herself.
she wrote;
See Who Just Joined The Herbal Business😊
Newest Brand Influencer Of @aduke_alagbo1
Just As I Love Us To Stay Happy, I Am Concerned About Our Health Too👍
I Introduce To You @aduke_alagbo1
Talk About Fibroid, Infections, Infertility And More!!
They Got You Covered💯
Please, Go Follow @aduke_alagbo1
As I Take You On The Journey Of Good Health✊
Blessings Always🙏🏻
see more photos below;