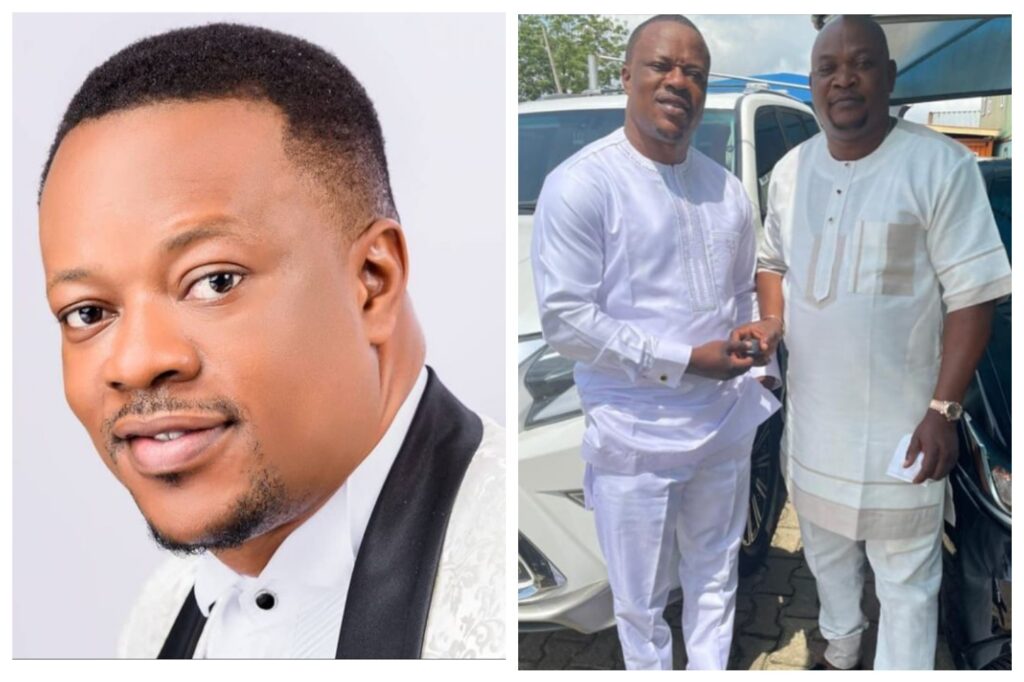 Indigenous gospel musician, Lanre Teriba entered stardom in 2000 with his debut album Atorise (Reformer). While spending most of his childhood at church this Ogun State native discovered his vocal gift. At eighteen, Teriba left home to pursue an Accounting Degree at Federal Poly Chapter Offa in Kwara State.
As he celebrates his birthday today,he also received a lexus jeep as his birthday gift.
And he wrote:
Please help me thank my good friend Sunday Apoti who gave me a Lexus Jeep for my birthday.
See photos below: