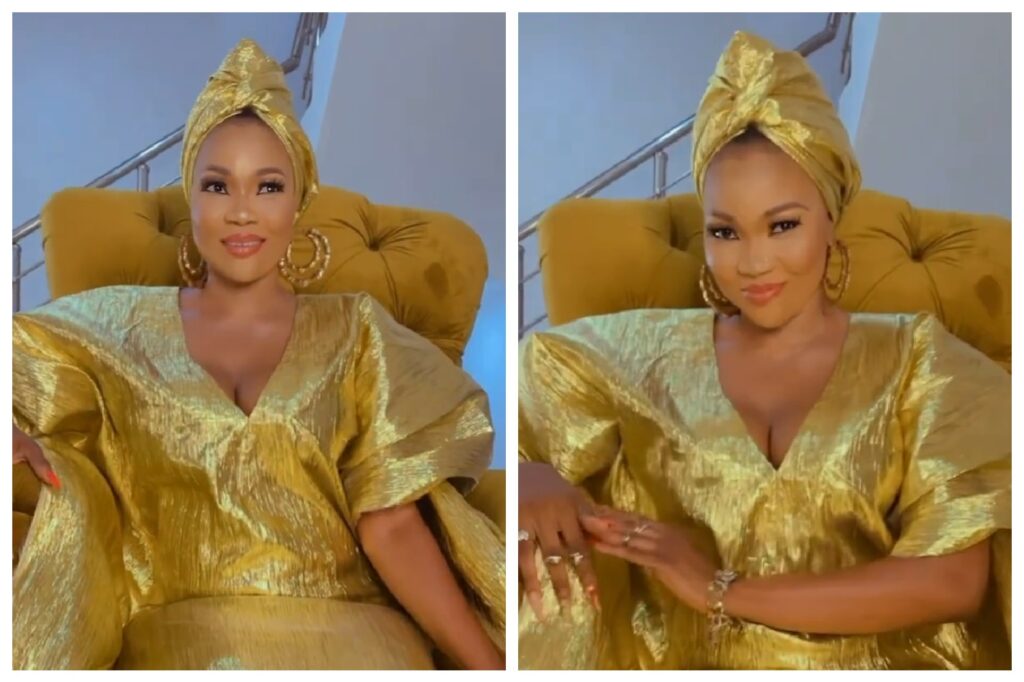 Jumoke Odetola is a Nigerian actress. She started off her Nollywood career in the English-language cinema, before acting in several Yoruba-language films. 
Jumoke Odetola shares video on Instagram to wish her fans happy Eid Mubarak.
She wrote;
My 'aso Odun' is ready, address of where to go is what I don't have 🤣
I feel like paying someone a surprise visit sha 🤔
Eid Mubarak to all my Muslim lovers
@dublishop_international says I should give some of my fans some cash, how should we share the cash? In the meantime follow @dublishop_international
Where are we celebrating?
See video;