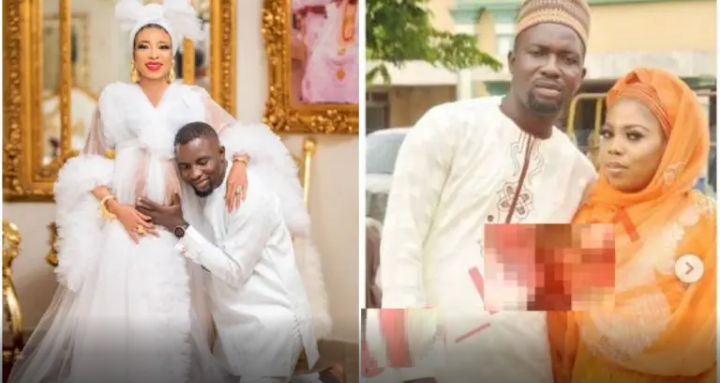 Lawal Adegboyega, the husband to Nollywood actress Lizzy Anjorin, has been called out and dragged on social media over his failure to send money for his kids and ex-wife.
Controversial Instagram blogger Gistlovers disclosed this after a chat with the lady identified as Fola Tinubu.
In the series of chat, the lady alleged that apart from Lizzy snatching her husband, Lawal has cut off all forms of communication with her and has refused to send money for their upkeep.
Fola Tinubu called on well-meaning Nigerians to come to her aid as she is currently suffering, leaving in debts and unable to feed her three children.
Meanwhile, Lizzy Anjorin's husband is yet to react to this when filing this report; however, the chats have generated several reactions online.
ade.xo.xo wrote: Wowwwwwwww. Pls let's open go fund me for the woman first before dragging Lizzy. She needs help that baby crying
jasmine_precious wrote: You ll marry someone's husband then come to Instagram to start giving God praise for blessing u with a good husband ? Then start saying the man is the only good tree in the forest ? It's well o
lizzie_samson wrote: I don't understand the man o. You left your wife to marry some else atleast you'll take care of your child.
tarahpearlzwrote: And Lizzy dey form saint calling toyin out😂😂😂, Lizzy warn urself, ur time dey come Wey everything go turn yam scatter scatter…Let the man take care of his family oo, Mrs irumijolo