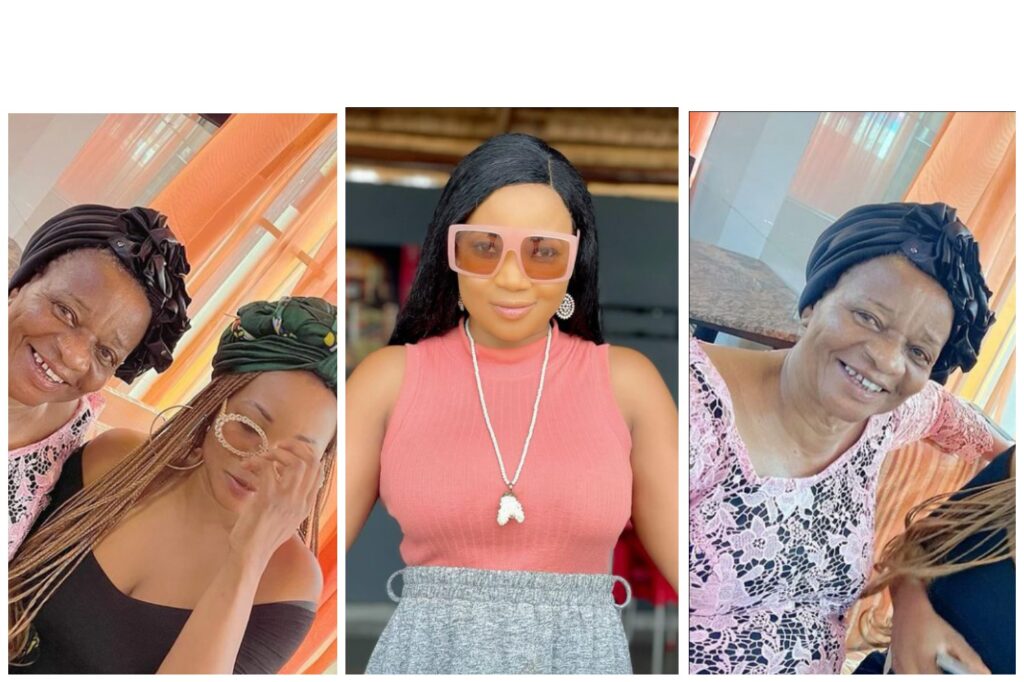 Jumoke Odetola is a Nigerian actress. She started off her Nollywood career in the English-language cinema, before acting in several Yoruba-language films.
According to a Punch interview, Odetola disclosed that her decision to venture into acting was contrary to the wishes of her parents. But her fulfillment in the entertainment industry led them to accept her chosen career. She also described her character in Somewhere in the Dark, a film that featured Gabriel Afolayan as her most challenging film role. She cited Majid Michel and Omotola Jalade Ekehinde as great inspirations in her budding days as an actress while Abiodun Jimoh is her main mentor in the film business.
As the actress celebrates her mum birthday today she shares on instagram and she wrote;
Happy birthday to God's greatest blessing to me- My mother ❤️
Your virtues and lifestyle have moulded me to who I am.
You didn't just tell me who I should be, you showed me through your lifestyle.
I watched you as a child, but I didn't know that was your way of teaching & moulding me to be strong, independent, hardworking, live a virtuous life, follow my dreams, be myself, be kind and never to walk in the path that would break or bring others down.
You are the best Mum in the whole world, and I pray you shall live in good health to eat the fruit of your labour. I am proud to call you my mother.
PS: Did you know I am the 'last born'?
Do I exhibit traits of a typical last child?
Se mo baje?😅😅 (Question not meant for my sisters 🙄)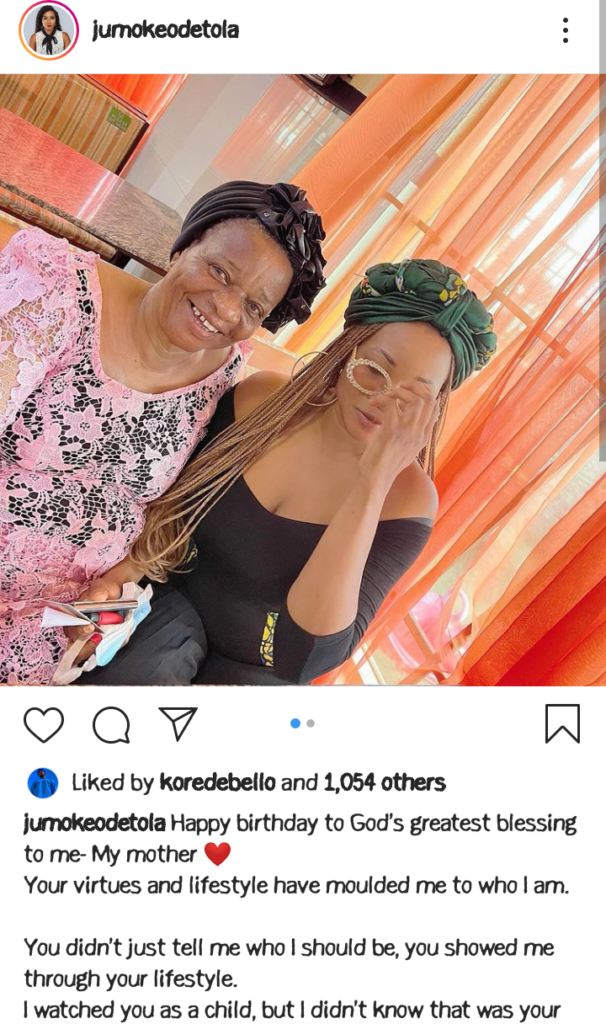 See photos below: