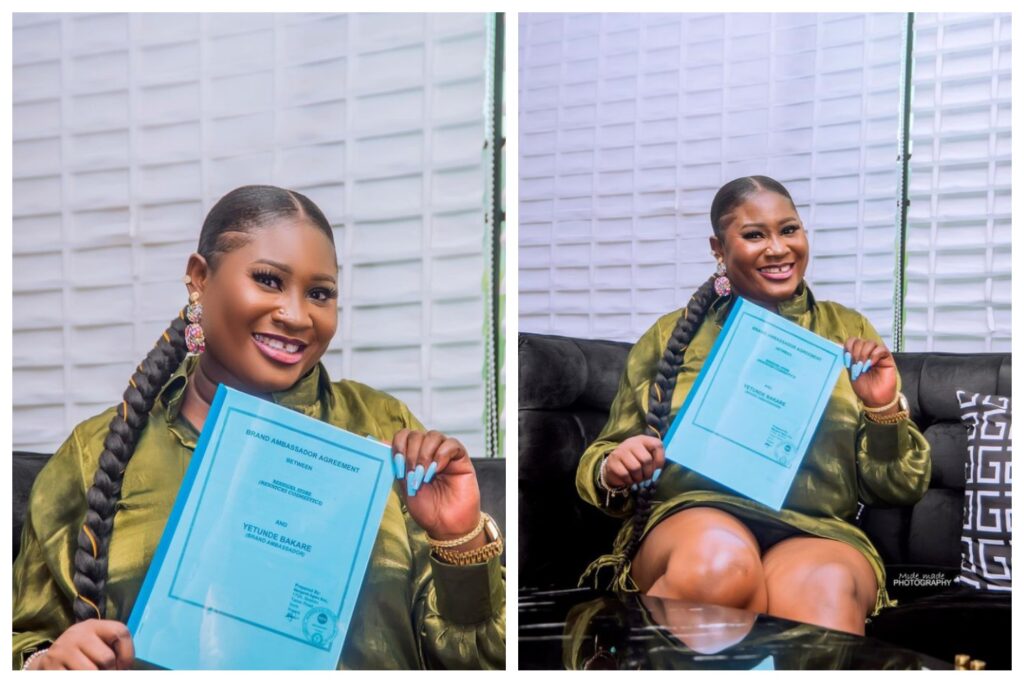 Yetunde Bakare is a leading Yoruba Nollywood Nigerian actress and producer. The talented personality is celebrated for having several movies under her belt. The beautiful ebony lady, Yetunde Bakare is also a model and an entrepreneur.
Before Yetunde Bakare joined the Nollywood industry, she held a job as a model. She modelled for First Weekly Magazine and other top magazines in the country.
While she was working at First Weekly Magazine, she became friends with media personality Kanbi Owolabi, who introduced her to some Nollywood stars.
Not long after, she became acquainted with top Yoruba actor, Yomi Fash Lanso and started accompanying him to movie sets. She was doing this to learn how to act.
She debuted in the film, Awon Okunrin, which was produced by ace actress Funke Akindele. The project was released in 2011.
She has grown over the years to become one of the leading actresses in the industry and has featured in several movies such as Omo Olodo, Ajobo, Iyawo Teacher, The Circle, Amisu, Awolu Goes To School, Sunday Gboku Gboku, Alani Baba Labake, Super Moms and lots more
She is also a movie producer and has worked on a sizable amount of projects in the last ten years. Some of her works are; Sisi Caro, Ibaje, Asiyan, Atunbotan, Mariwo and Arinola.
She share on Instagram her newest family as she sign a deal.
She wrote;
I'm the woman that doesn't wait to be served at the Table because:
➡️ I'm a full course meal that comes with desert
➡️ A girl with a contagious Glory
➡️ A strong woman
➡️ An entrepreneur
➡️ A Prayer warrior
➡️ Oluwafadunsolami Adunbarin MATOSHI
➡️ Elle Daddy
➡️ A Queen I Stan 👸
I celebrate me now and always 🥂 ANUOLUWAPO Na woman you be 👌💃
Congratulations to me once again 🙏💐 your unusual Ambassador with a DIFFERENCE!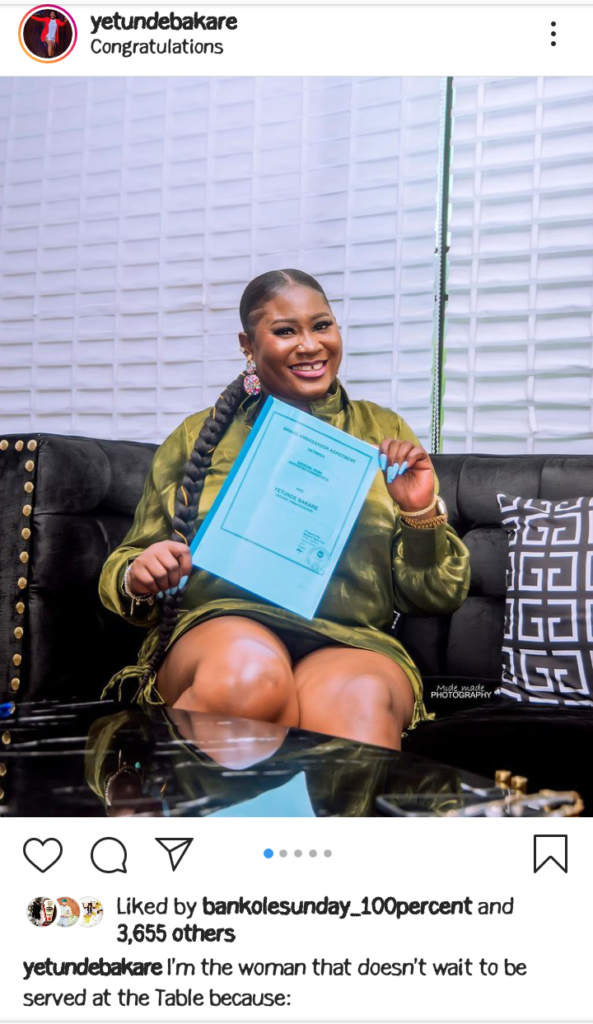 See photos below;