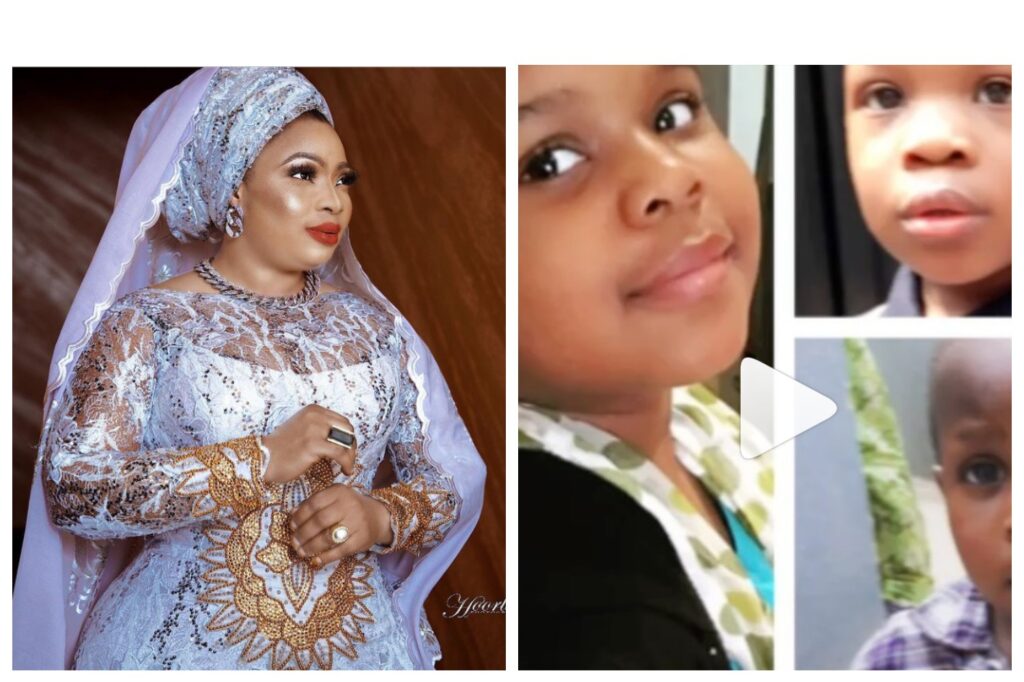 Children are special gifts from God and they are to be taken care of by their parents. They are the heritage of the Lord as they bring more happiness in marriages. There is a great joy on the arrival of a newborn baby as parents rejoice for the fruit of the womb. This is why it is necessary to celebrate Children on a special day. Every May 27 has been set aside to celebrate children all over the world. On this day, Children enjoy goodies from their parents and loved ones. May 27 is a day of having fun for children as their parents celebrate them.
In the Nollywood movie industry, there are several actresees who are great mothers. They are blessed with lovely children and sometimes showed them off on social media. It is really nice seeing celebrities having fun with their loved ones aside their career. In this article, we will be discussing popular Yoruba Actress, Laide Bakare as she showed off her adorable kids in a recent post to celebrate Children's Day.
As today, May 27, marks the celebration of Children, some parents have started posting lovely pictures of their children on social media. Actress Laide Bakare is not left out as she has taken to her official Instagram page to share adorable pictures of her 3 children in a video post. Laide Bakare is blessed with a daughter and two sons. In the video shared by the jovial actress, she was spotted having nice moments with her kids. She also shared pictures of her mother.
watch video below: