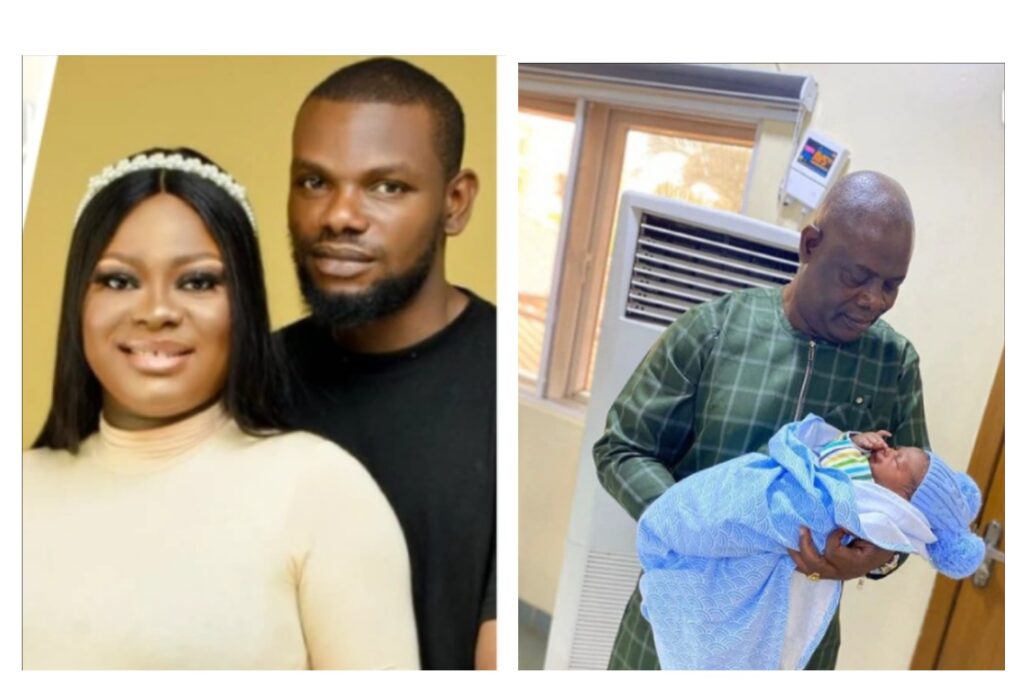 The talented Nigerian veteran Yoruba actor Yinka Quadri is so excited as his daughter Olajuwon Quadri puts to bed today. This talented actor Yinka Quadri couldn't hide how excited he is, as he took to his social media platform, to share the good news with his colleagues and fans. His daughter Olajuwon Quadri welcomes a bouncing baby boy.
Sharing the good news of the arrival of his grandson, veteran actor Yinka Quadri wrote; Alhamdulilahi for a sweet addiction, my latest grandson is here. My daughter Olajuwon Quadri puts to bed, mother and son doing great, hale and healthy he said. So after veteran actor Yinka Quadri shares this good news, many of his fans took to his comment section to congratulate him. Yinka Quadri is a talented Yoruba actor, movie producer, scriptwriter, entrepreneur, brand ambassador, father, husband, grandfather and the Agba Akin of Oro kingdom. Yinka Quadri is one of the most sought after veteran actors we have.
Yinka Quadri has featured and produced several blockbuster Yoruba movies. This actor Yinka Quadri always acts as herbalist in movies, and that's because he is so good at it. His unique method of interpreting movie scripts has made many Yoruba movie lovers to fall in love with his movies. Yinka Quadri full name is Alhaji Olayinka Quadir. Yinka Quadri serves as role model to many upcoming Yoruba actors. Yinka Quadri is the set of these veteran actors Taiwo Hassan, Adebayo Salami, Jide Kosoko among others. Yinka Quadri is undoubtedly one of the most talented veteran actors we have. So congratulations to this veteran actor Yinka Quadri, as his daughter Olajuwon Quadri welcomes a baby boy.
Photos below: