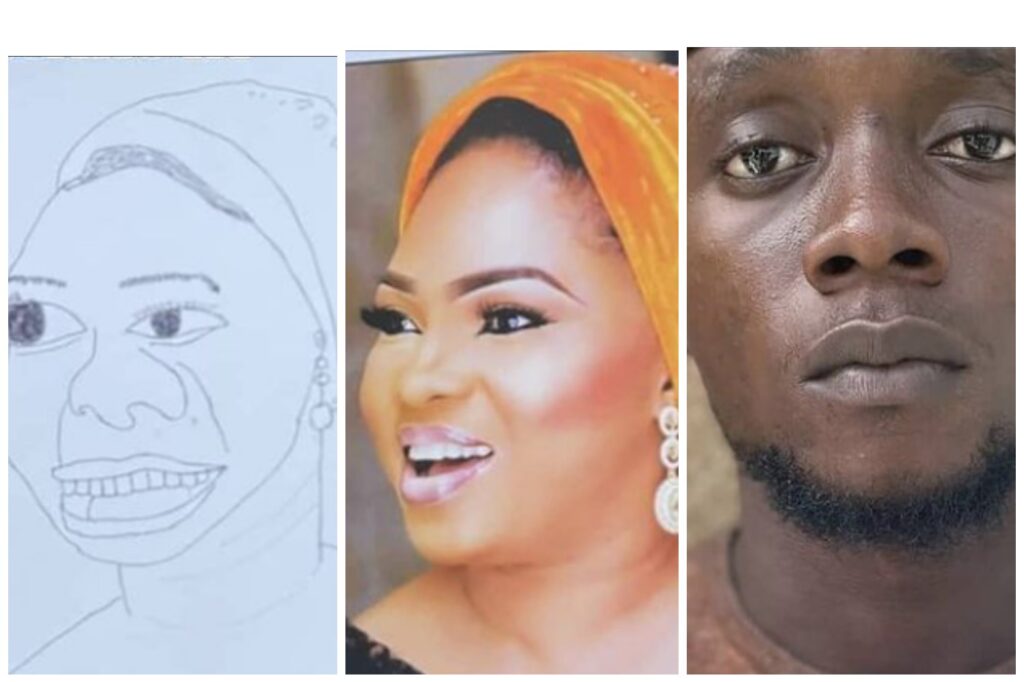 Celebrities in Nigeria are given a preferential treatment just like kings and queens, their efforts are well appreciated by many citizens, this is why many people buys the portrait of their favorite music or movie artiste, to this end, many creative artist has taken it upon themselves to produce a nice drawing of different celebrities, see what an artist did to Regina Chuckwu that made her react now.
Regina Chukwun is a Yoruba nollywood star, she has featured in many movies both in Nigeria and outside the country, she is known for her brilliant performance while on set.
Just now, Regina Chukwu took to her Instagram page to report an artiste who drew her in a very different manner.
In the post, Regina Chukwu said she is ready to hire some hoodlums that will help her deal with the man who drew her.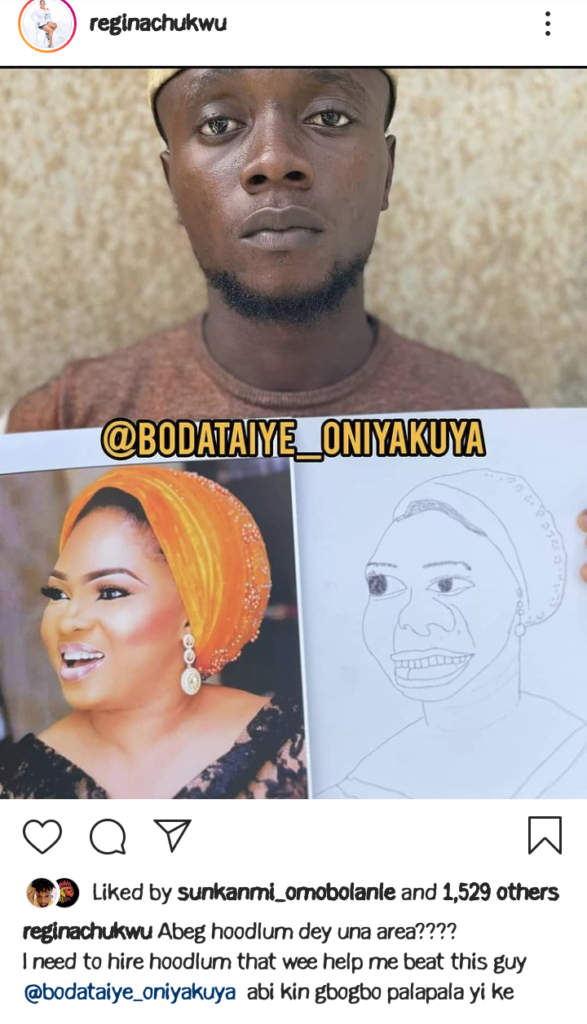 While reacting to the portrait, Regina Chukwu is also asking her followers the name of the portrait that Boda Taiye made for her.
Although, this had been the custom of this great artist, he choose the good picture of any celebrities and drew it in a very funny way. He fired this just o gain their attention and also to get a publicity for himself and his work.
Before now, Boss Taiye has produce a portrait of Mercy Aigbe, Iyabo Ojo, Afeez Owo and many other entertainers.
Regina Chuckwu and many of herdsmen has reacted to his drawing anf may of them had supported Regina Chukwu in arresting the culprit behind the drawing.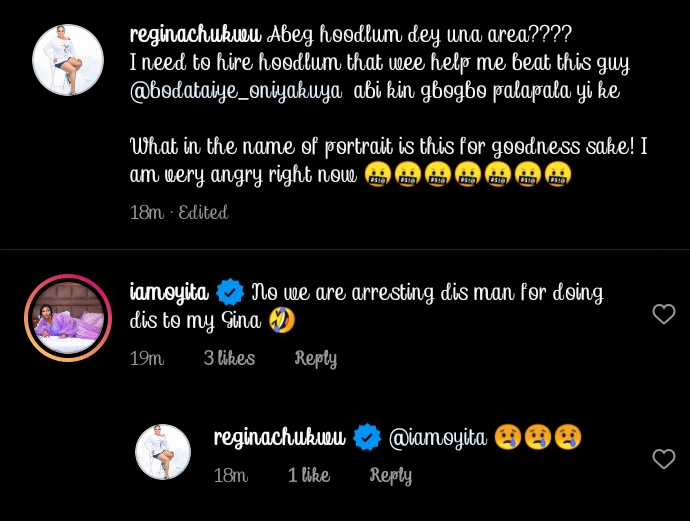 So may other Instagram user hasreactedto to his post, see what few of them said;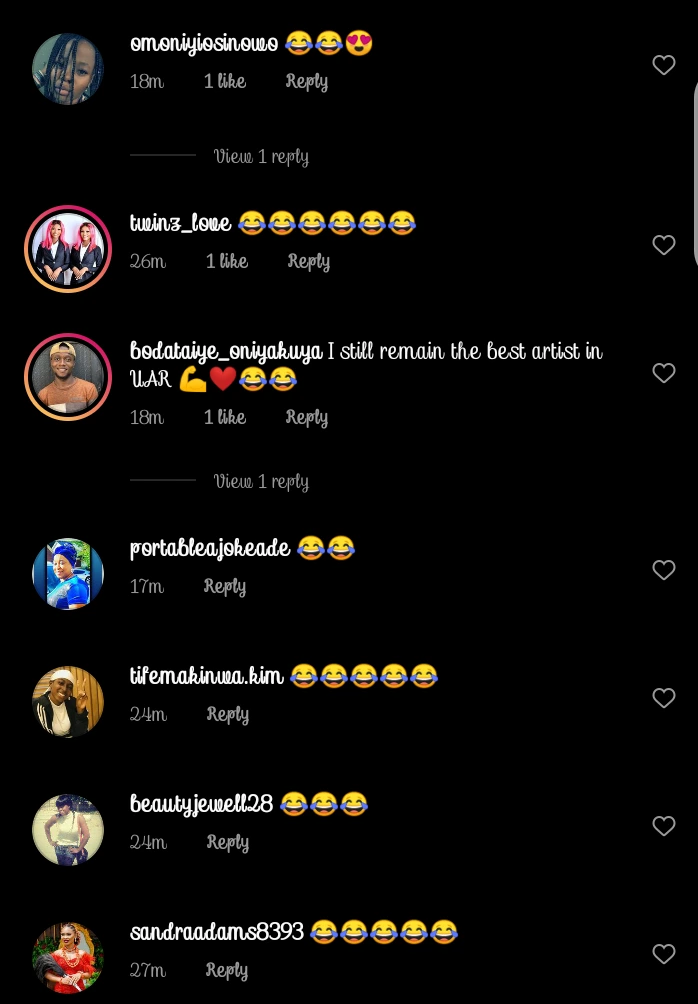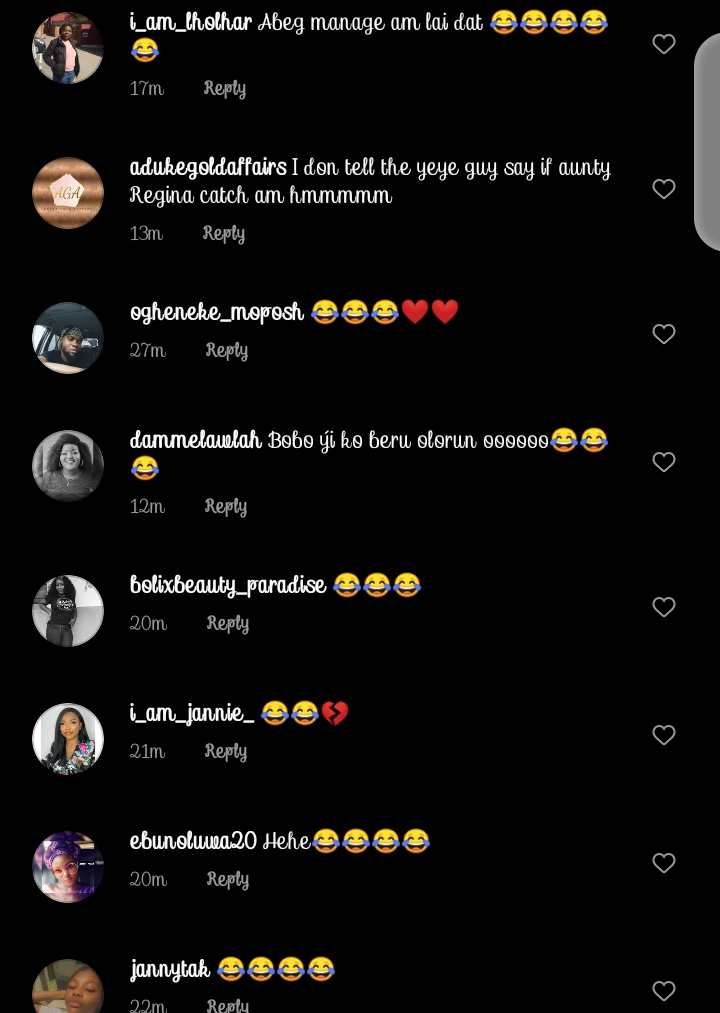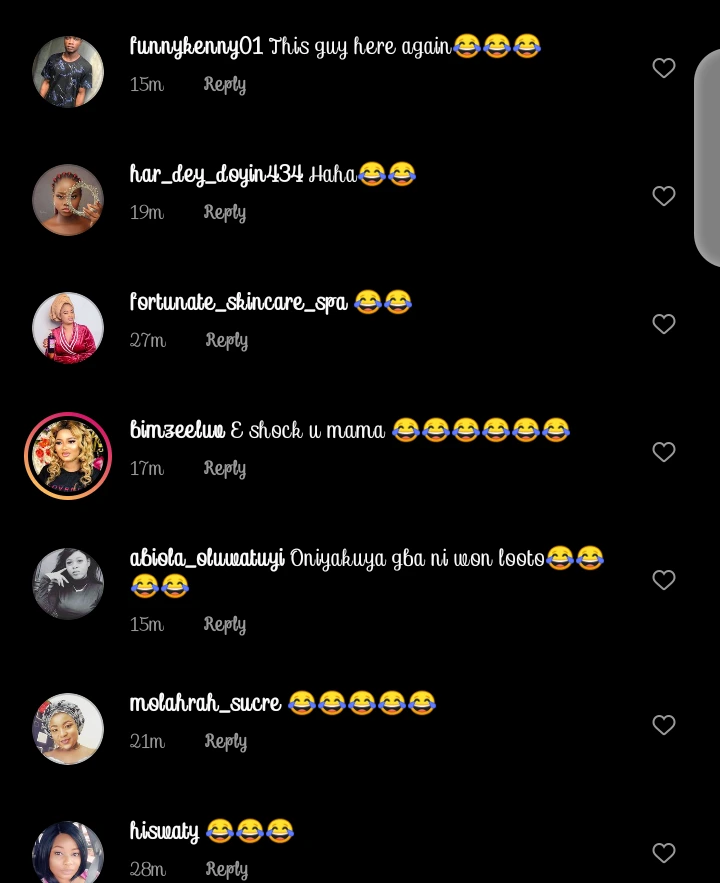 Why do you think about this drawing?