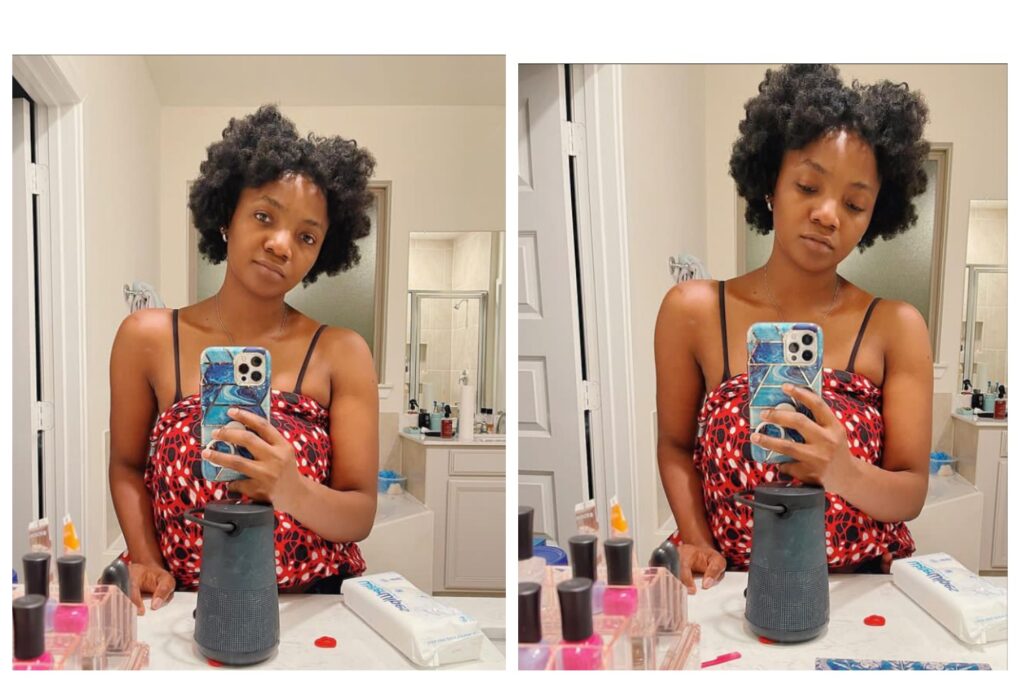 Nigerian singer Simi hasn't been active on social media lately. It seems the song writer has been busy with family duties.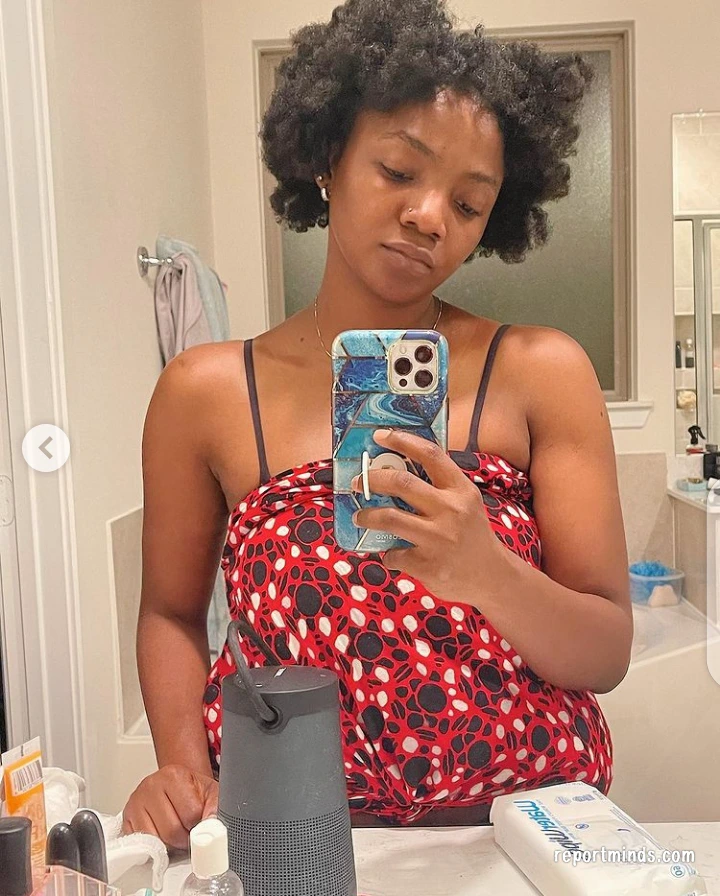 Simi posted some pictures from her living room, as she stood in front of the mirror to take the selfies.
She revealed that she was about to prepare dinner for her husband, Adekunle Gold before her baby Adejare Kosoko woke up from sleep.
The Joromi crooner revealed she immediately posed for several snaps before attending to her baby who was crying.
The singer also revealed what she was cooking, she said she was preparing noodles.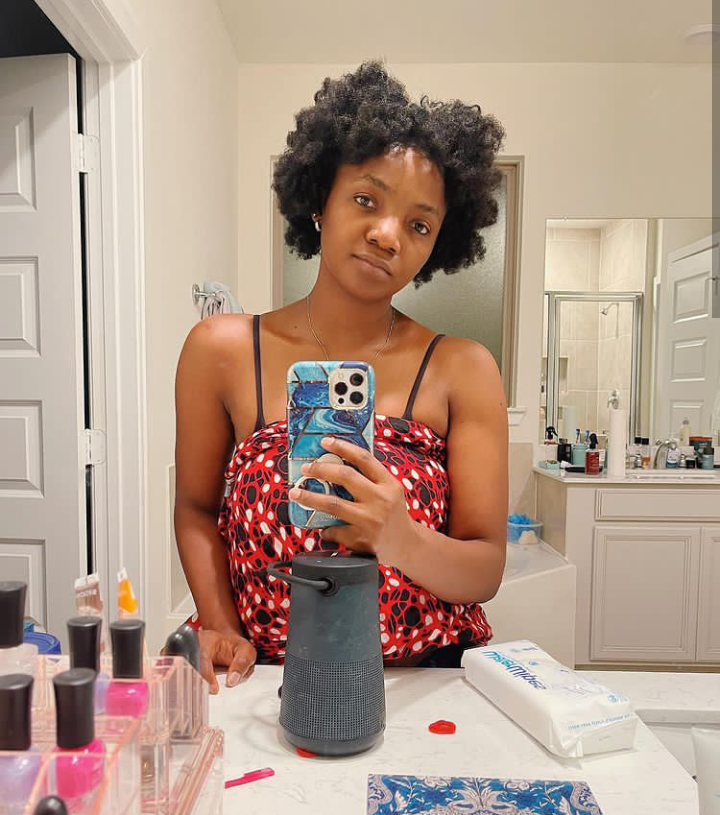 Simi also described her looks, stating that she had "tired eyes and beautiful afro."
Sharing the photos on her verified Instagram page @symplysimi, her caption reads:
"True story I'm about to take a shower and make dinner, when she wakes up crying. If I say e no pain me, I'd be lying. I catch a glimpse of myself as I pace the bathroom with her thrown on my back.Tired eyes wild, beautiful afro, baby wipes.My speaker looks a little older than Maslow.
Exhausted as I was, as I am. I love what I see. So we're making dinner, noodles for the record. As long as we're fed, ain't nobody worried about the method for no reason at all, my man busts a move. I laugh, I needed that laugh to tell the truth.
Now we're gonna eat dinner. I'm only adding this line cos dinner rhymes with winner.
post below: