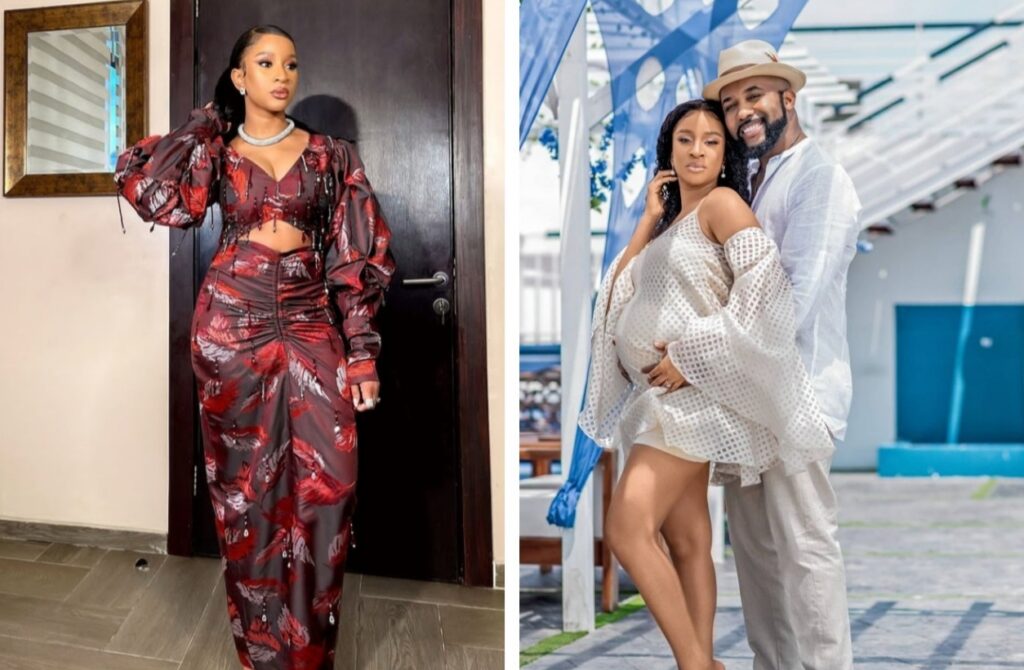 Today is the day for the Premiere of a movie titled "Ayinla". Lots of celebrities are already making their way to the Premiere location including Banky's Wife, Adesuwa Etomi. She took 3 beautiful photos of how she is looking for the event.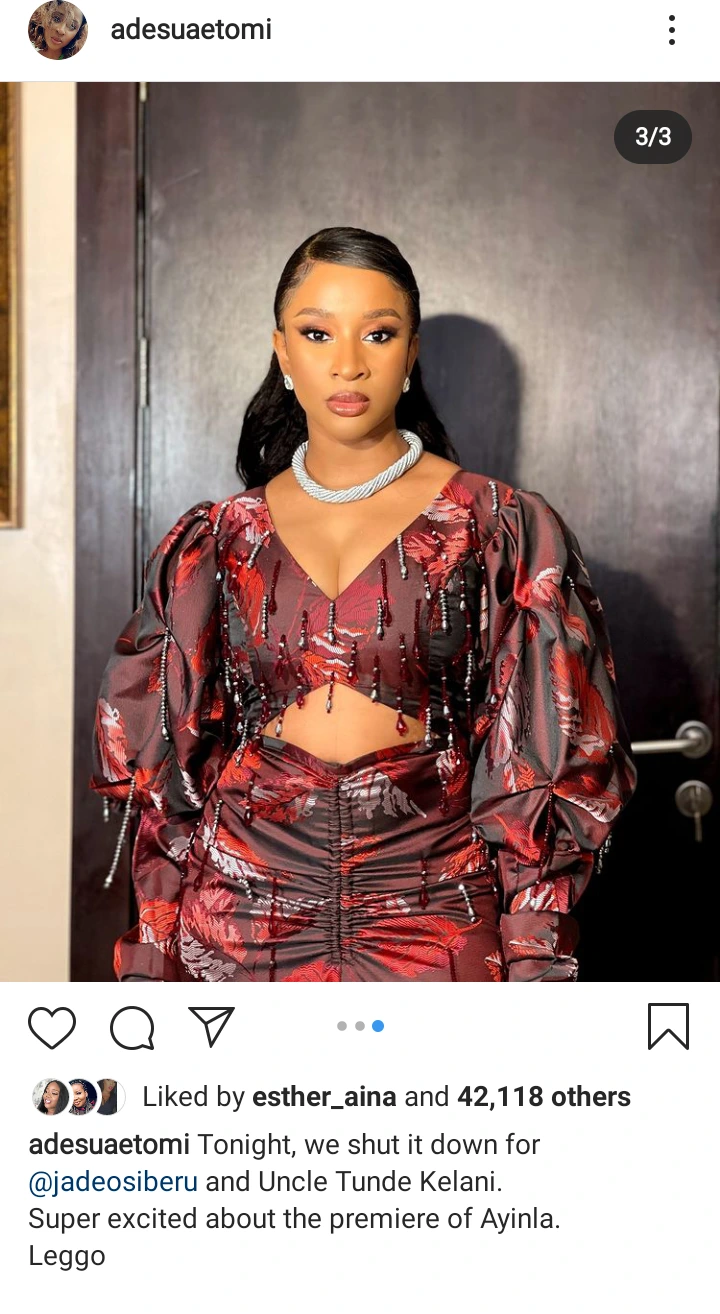 We all know Adesua Etomi is a beautiful lady, and almost everything looks perfect on her. She is very attractive from her facial appearance down to her body shapes. The photos she uploaded didn't just catch the attention of fans and celebrities, but also caught the attention of her husband, Olubankole Wellington known as Banky w.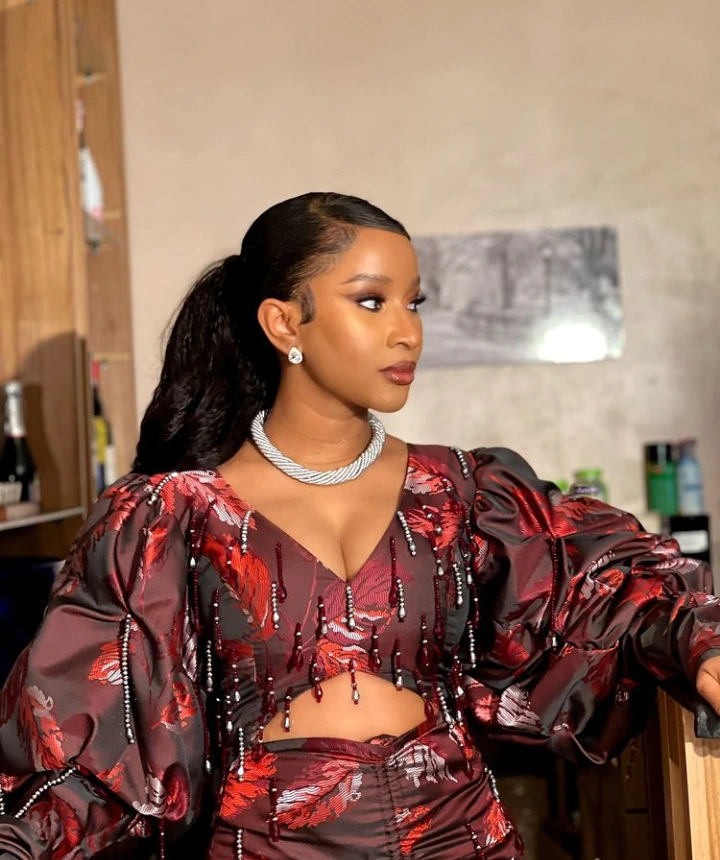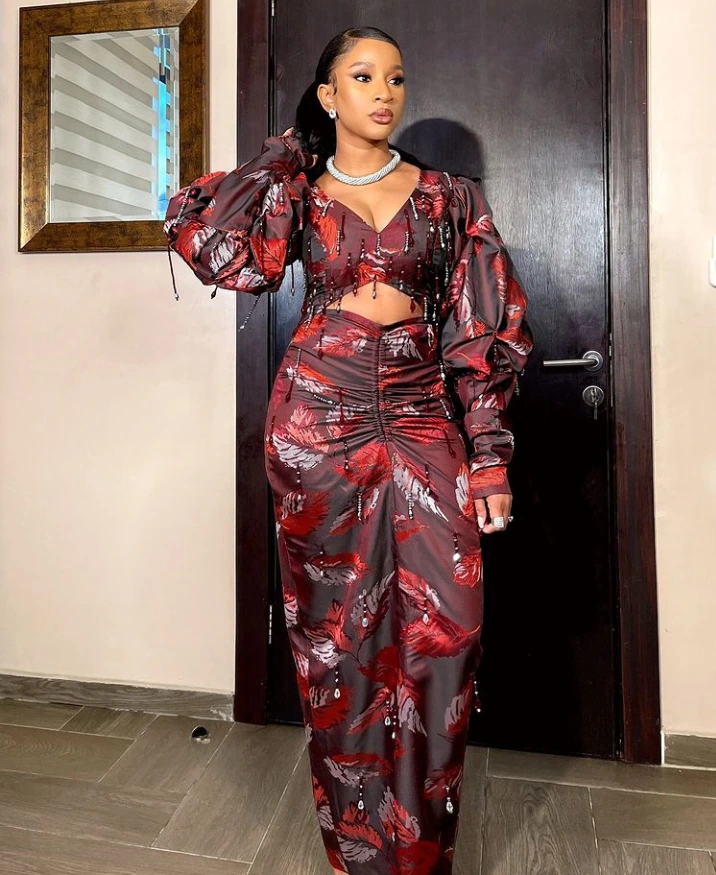 When Banky W saw the photos he said, " Your Husband Carry Eyes Go Market!!! CHAAAAIIII!!!". A playful way by the musician to tell his wife how lucky he is to have such a beautiful lady as his spouse.
How other celebrities and fans reacted to how stunning she looks in the photo: