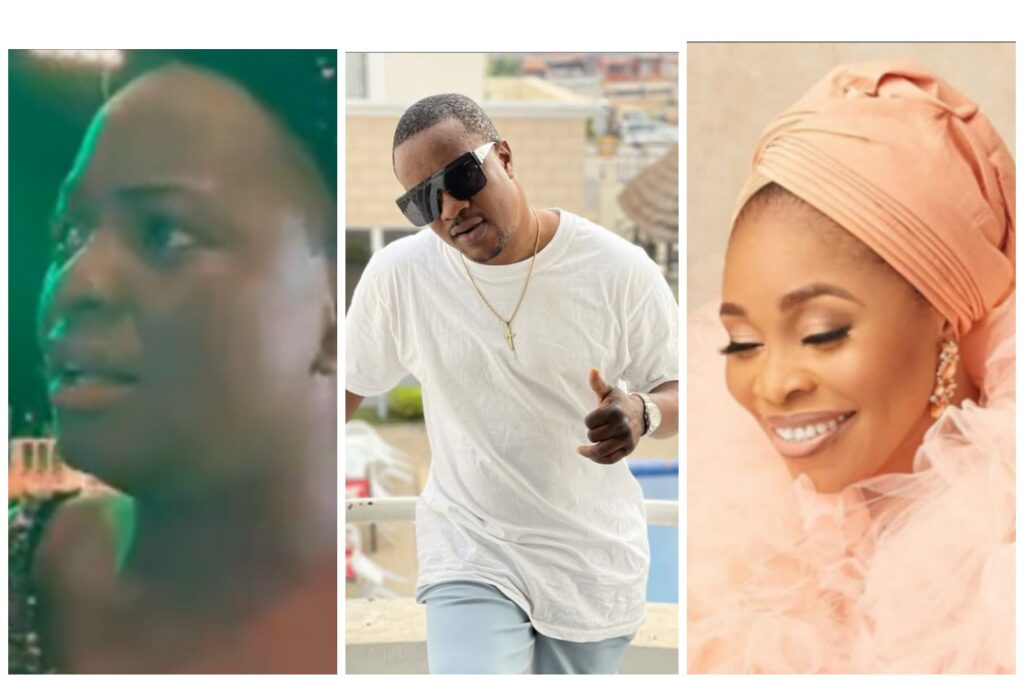 Sequel to the incident of recent criticism from popular gospel singer Tope Alabi on another singer Adeyinka Alaseyori for singing 'Oniduro Mi' (referring to God as my Guarantor), many other top faces in the entertainment industry have been reacting to the matter.
The most recent reaction is Popular popular gospel musician Lanre Teriba (a.k. a. Atorise), who had gone ahead to throw shade at Tope Alabi for what he described as a misyarn from the famous gospel singer (Tope).
During a large gathering, Lanre Teriba had called out the upcoming gospel artist, Adeyinka Alaseyori in a video clip shared on his Instagram page, telling her that someone else's mistake had turned to her glory.
Lanre Teriba and Adeyinka Alaseyori
Lanre Teriba in a surprising but serious prayer which many had said 'Amen to', said, "Whoever will make a misbehave, or misyarn so that you can be uplifted and get your glory, may heaven bring across your way".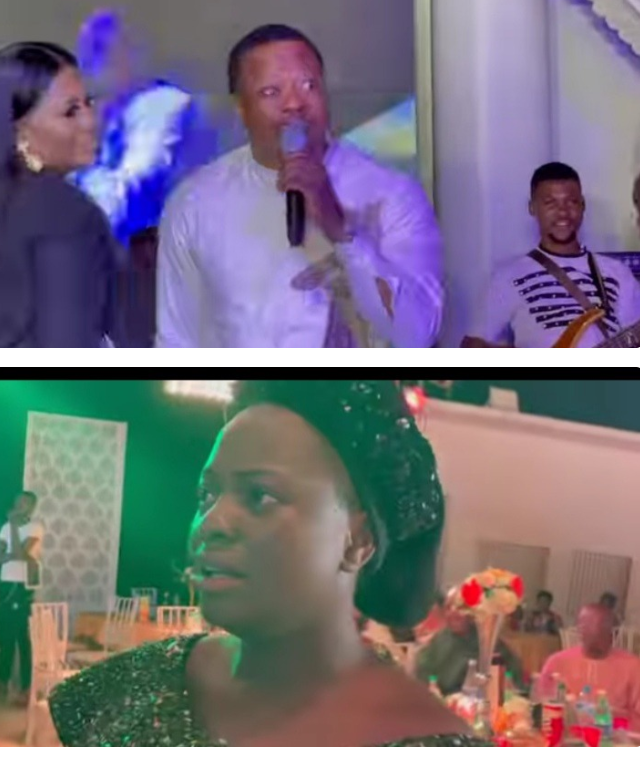 Recall that Tope Alabi had, about a few days ago condemned the upcoming gospel singer Adeyinka Alaseyori's song of 'Oniduro mi… e se o', saying, to have referred to God as a guarantor is absurd.
"God is more than one that can be called Oniduro. Whenever you're inspired by a song, you have to first check if the song has the backing of the Holy Spirit or not", Tope Alabi added.
Watch Video;