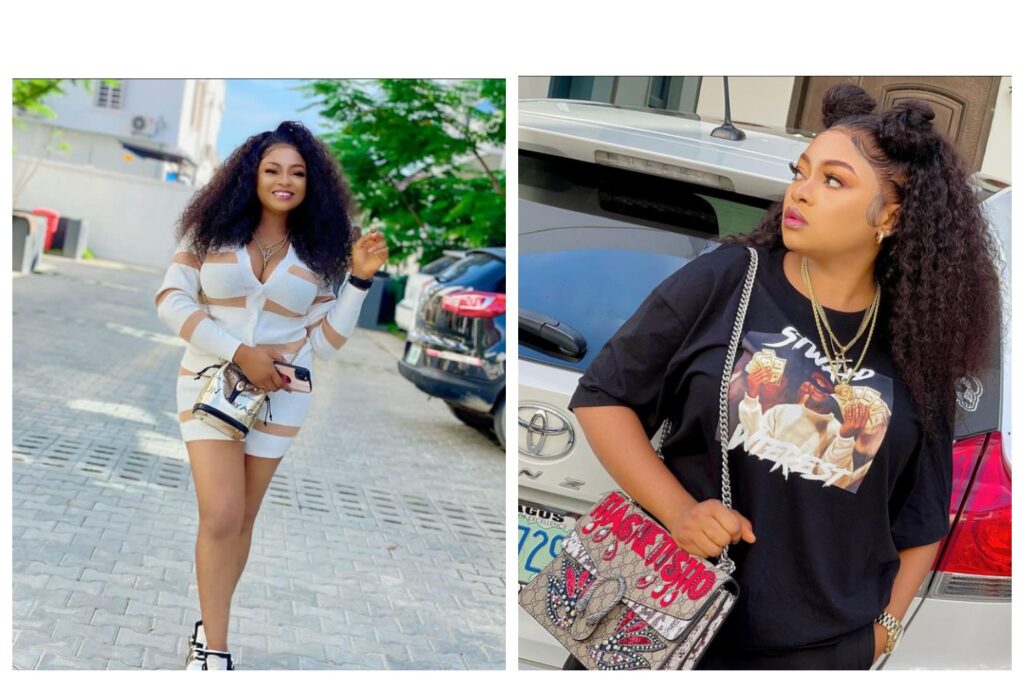 Earlier today Nollywood actress, a producer and CEO of glowenvy.ng , Orijafunmi Awelewa Popularly known as MORILI, posted a giveaway post on her instagram handle today, asking people to mention five movies produced by her.
According to the post she will credit only one person with the sum of Thirty Thousand naira (#30,000) she then caption the post with:
She said she paid 30,000 naira….let me dash one lucky follower 30k tonight.
Mention Five movies that I produced by myself.
#Iamnothungry.
Under this particular post alot of people participated, mentioning different movies and there was no reactions not until a lady with instagram handle: @Ayomikun9828 commented.
Ayomikun9828 comments: so it's your fans now that are hungry with your hashtag.
Recall the hashtag was #Imnothungry.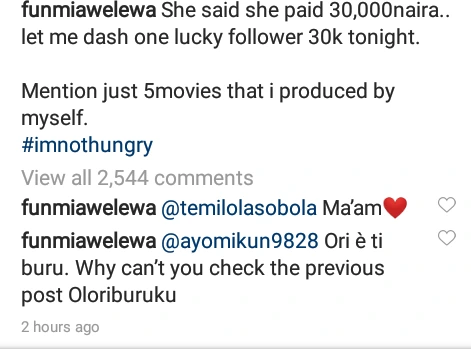 Morili then replies her with: Ori e ti buru (you are so unfortunate), why can't you check the previous post Oloriburuku.
Few people reacted to the post, see reactions below: