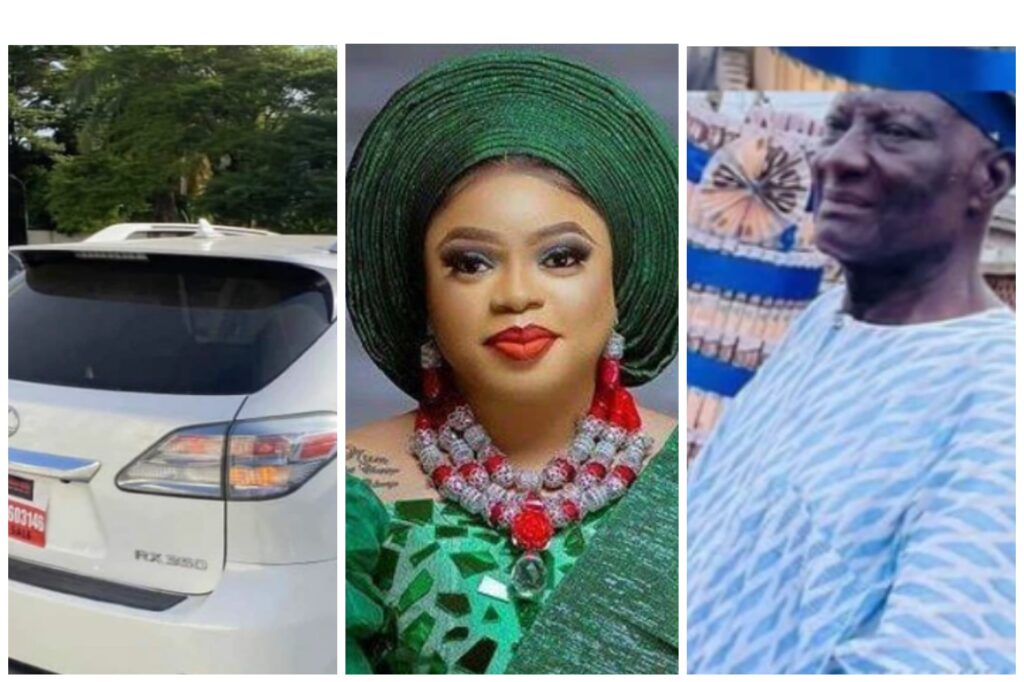 Nigerian cross dresser Idris Olanrewaju Okuneye popularly known as Bobrisky surprised his father by gifting him a brand new Lexus RX 350 worth more than 12 million naira.
For the past weeks, the cross dresser engaged in a body enhancement surgery which not only cost him money but also pains as he complained of the dangerous side effects. Few days later, he celebrated his father on his birthday and decided to buy him loads of gifts including a brand-new car.
From the photos shared online by BBC pindin, it was noted that Bobrisky father was not happy despite all the gifts. What could possibly be the reason?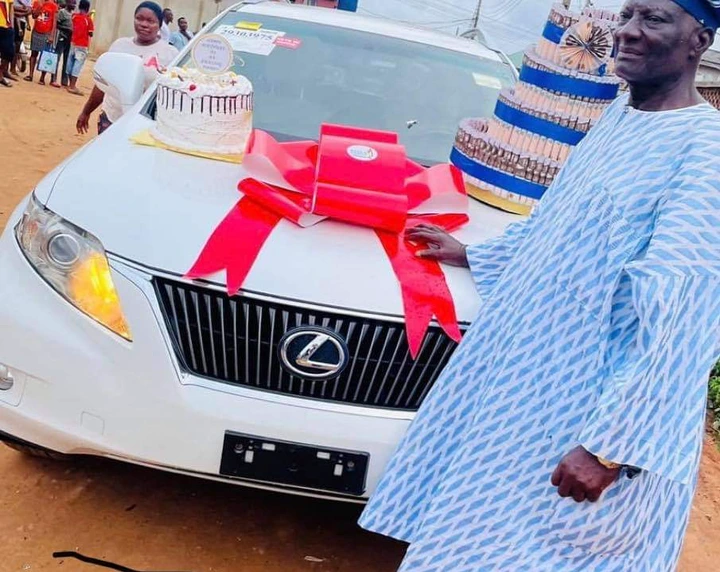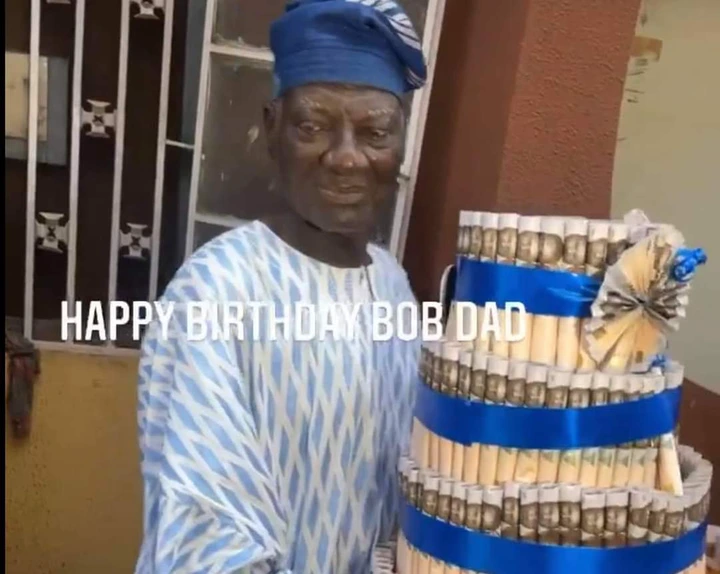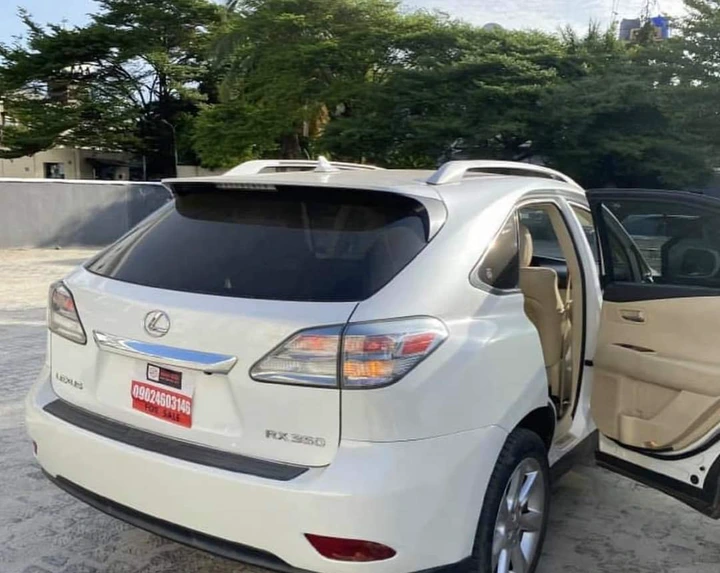 Bobrisky father, Alhaji Okuneye has condemned his son's act of cross dressing several times. It got to the point where Bobrisky dresses like a man to see him. If you recall, when Bobrisky's father celebrated his birthday in 2020, Bobrisky showed up in a full man's wear ditching his wigs, gowns and female accessories.
According to sources, Bobrisky's father doesn't want to have anything to do his son except he changes from being a cross dresser. Unfortunately, Bobrisky has further invested in his cross dressing business and now getting tons of profit.
Taking a closer look at the shared photos, it could be seen that Alhaji Okuneye was forced to take the pictures and even carry his birthday cake.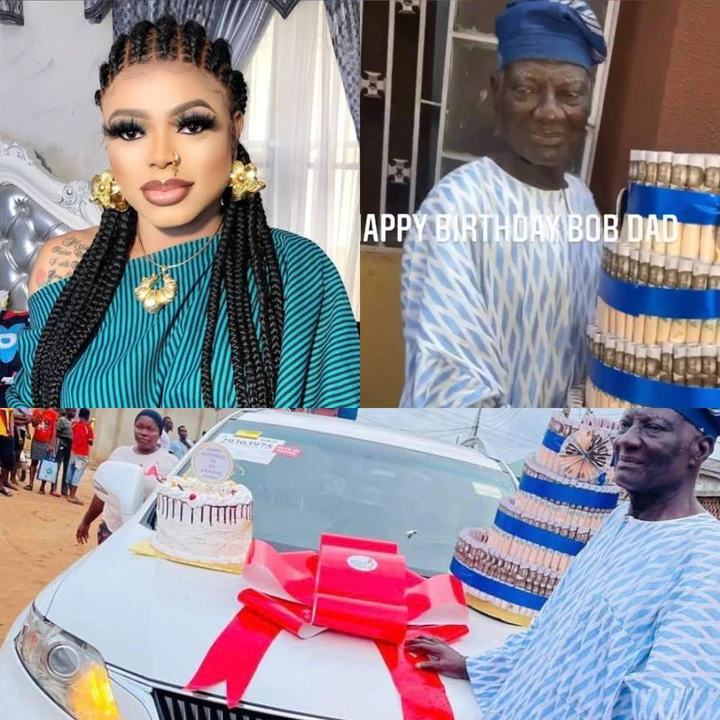 Birthdays are supposed to be joyful and not in agony. I feel Alhaji Okuneye might not step foot into his car, neither will he come so close to it again. He could be thinking he didn't raise his son well, which is the reason for his recent lifestyle. He could also be contemplating whether his son or daughter bought him the car. Furthermore, he could also not be proud of his son's achievements.
Elderly men don't get comfortable easily without figuring answers to what's bothering them. Well, from my observations, Bobrisky's father is not proud of him. I think the society has condemned the parents for not raising their child right. Also as an elderly man, there are things he should keep under control no matter the circumstances but the case of Bobrisky is beyond his capabilities.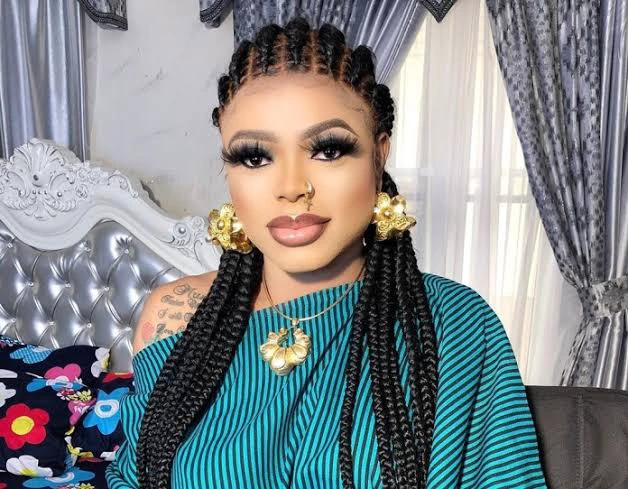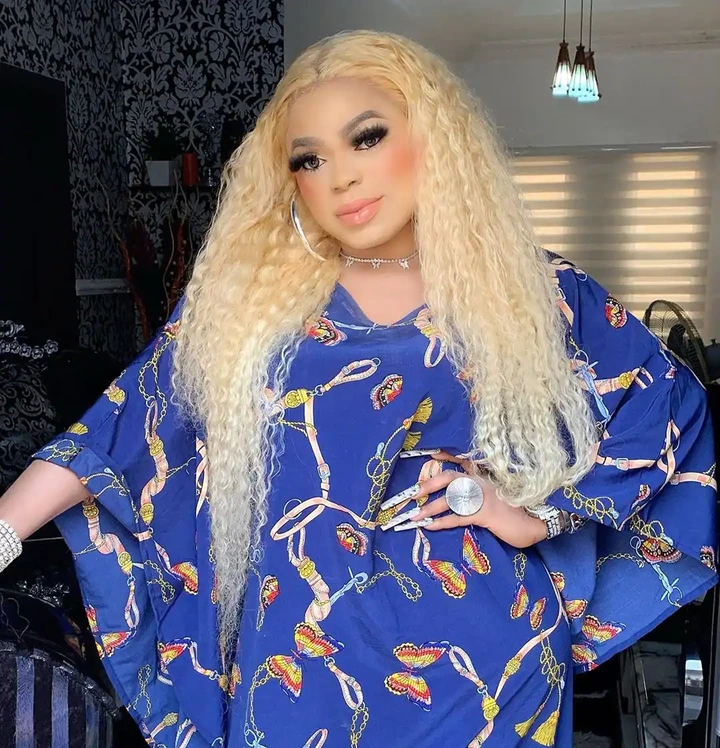 Bobrisky is now a role model to some youths. Several cross dressers are coming out to the open, declaring right to LGBT. Bobrisky has made a fortune from cross dressing which make young ones feel motivated to indulge in the act.
In your opinion, what do you think is bothering Bobrisky's father?