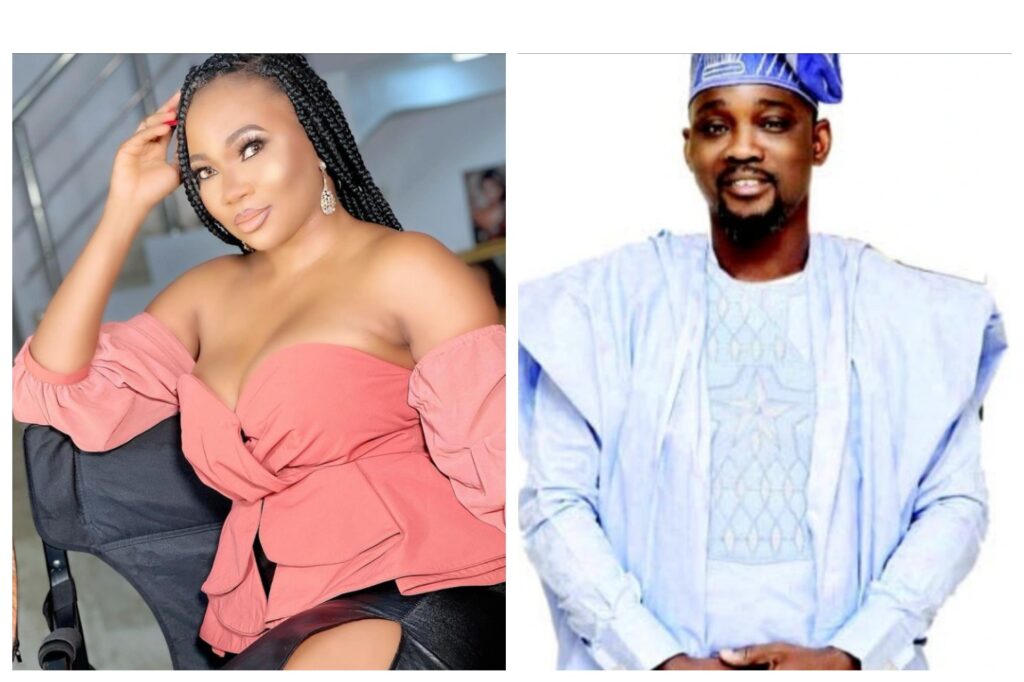 Jumoke Odetola recently shared a video on her Instagram page. In the video, Pasuma was seen confirming that the Actress is her sister. Although both bear the same surname, Odetola. Fans are finding it difficult to believe, hence the reason for the video being shared.
In the video, the popular Nollywood Actress jokingly shades people that accused her of forming family relations with the legend Fuji Musician. This video, as observed was recorded in one of their night hang out.
It is a very common situation to see someone having the same surname as we do. Whereas, we are not from the same family or same origin. Surprisingly, it might just be coincidental that the other person happens to share the same surname with us.
Many of us if we pick up our phones now and search for our surname online would see numerous people out there having the same surname as we do, we did not come from the same State or village but we have the same name shared.
This is the case of Jumoke Odetola when she said Alabi Pasuma Odetola is her brother, people did not find it funny, she was being accused of forming entanglement with the legend Musician. According to her, she said people thought it was a lie.
Meanwhile, the video that was posted on Jumoke Odetola's Instagram page serves as proof of whether they are both related or not. The Fuji legend confirmed this himself when being asked by the Actress, in the said video.
The public should learn to respects people, especially celebrities' privacy. None of the people out there can take what the public is bringing to these celebrities every day.
watch video below;