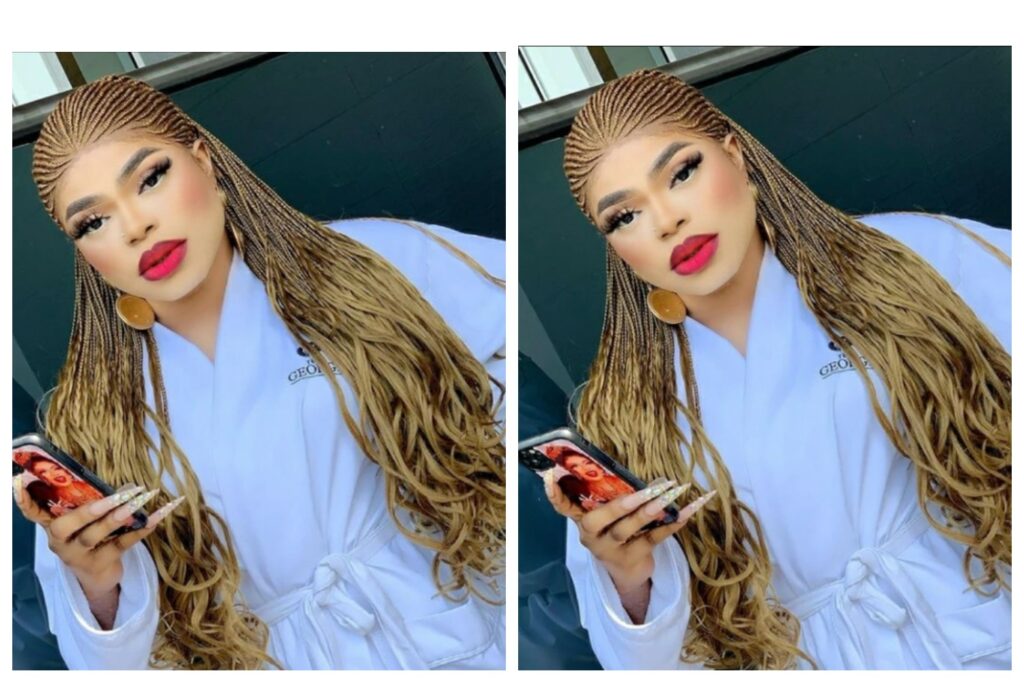 The popular Nigerian celebrity crossdresser Bobrisky has recently revealed that no girl in Nigeria is richer than him. He revealed this few minutes ago on his official Snapchat handle.
Bobrisky as we all know is a social media influencer who is very good at what he does. He is tall, fair, elegant and smart. Bobrisky is also very rich and happens to be one of most popular celebrities in Nigeria.
On Bobrisky's latest post, he revealed that only his hairs alone worth over N100,000,000 (One hundred million Naira).
In his words he said,
"No girl in this country is richer than Bobrisky…NEVER!! Let's start from hair..only my hairs alone worth over 100 million, you all know I buy hairs like water. I don't repeat hair naa. Let's talk about my jewelries, Pure Gold. Let's go to my cars..top notch machines. Now let's go to how much Bob charge for ambassadors and deals. Each brand I charge 10 million for 6 months deal. Ask all the brands I'm working with how much they pay me".