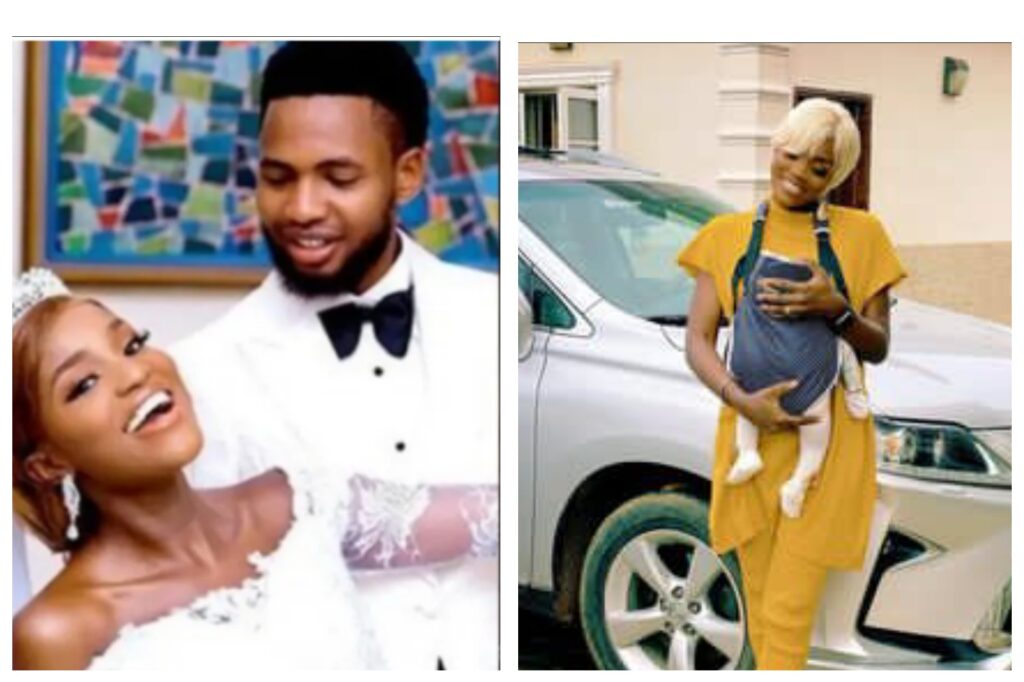 Nollywood actress, Bukunmi Oluwasina has penned down an appreciation post to her husband today, father's day.
It was recalls that the 17th of March, 2021, Bukunmi announced the birth of her baby on Instagram.
According to the mother of one, herself and her husband did the pushing of the little one together during labour.
Speaking further, Bukunmi said the father of her child did alot for her during pregnancy and she is grateful to him for being a great dad.
Read all she wrote below;
"HAPPY FATHER'S DAY OLOWOORIMI Shugar daddy mi… BESTIE Avia. Thank you for being such a great Dad to myself and our treasure, Even before she was conceived, you had our child in all your plans. Fast forward to when she was in the womb, I remember how you often sleep off on my laps while trying to feel her kicks. And those days I made you drive around town looking for Agbalumo and my other ridiculous cravings, claiming it's baby that wants to eat it. You were our antenatal Reminder and body massager…
I was always scared of what Delivery day would look like. I doubted if I could do it. But you were always there, telling me "You are stronger than you think. You can do it." You weren't just saying the words, you were with us at every bit of the steps, every bit of the seconds I felt those contractions, your hand was tightly holding mine. It was like we practically did the "Pushing" together… Sorry I almost pulled off your hair from your scalp.
I saw the joy in the tears that rolled down your cheeks while you were smiling when you eventually saw your baby come out. (A day I Will never forget.) Without any epidural or pain reliever injection or drug…. God stood by us. We did it. No complications, no trouble. You made the doctor's work easier for them and shared every bit of my pains with me and that or our child…Thank you for always being the strength I never knew I had.
The way you love and care for her till date has made me realize that One would truly be surprised at what they are capable of when it's for someone they love. You are a Great Dad okomi. And @avialuxuries is so lucky to have you. Happy Father's Day Daddy Avia We love you"