Mide Martins' Husband, Afeez Owo.Popular Busty Yoruba Actress, Memunat Yunusa dances with Mide Martins' husband, Afeez Owo at Miss Pepeiye's wedding. It was fun with these popular actors at the wedding as they were seen enjoying themselves and dancing to good music. Afeez Owo shows off his dance moves while the busty actress shows off her twerking skill. The lovely moment sparked reactions as fans and celebrities in the Yoruba movie Industry admire them.
Yetunde Barnabas' wedding was the talk of the town as top celebrities came out in large numbers to celebrate the actress.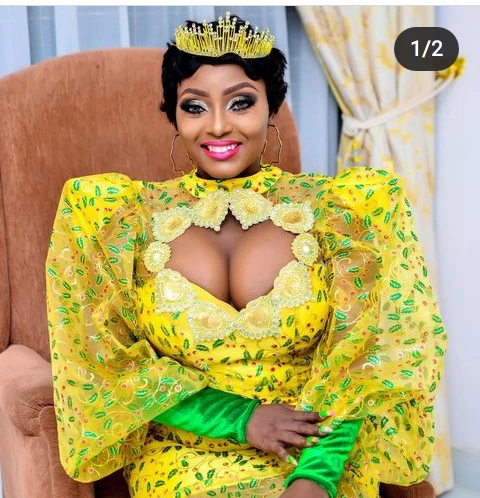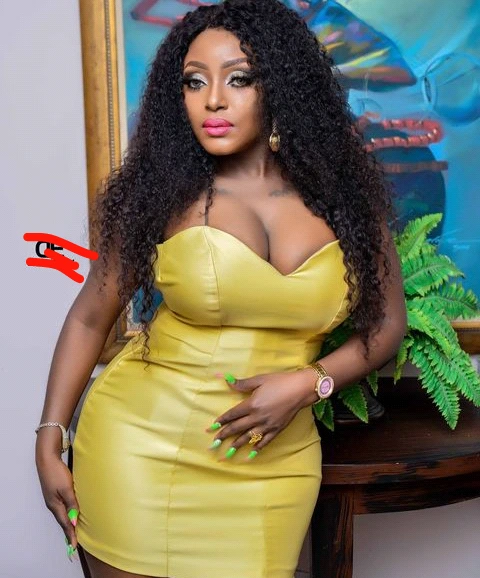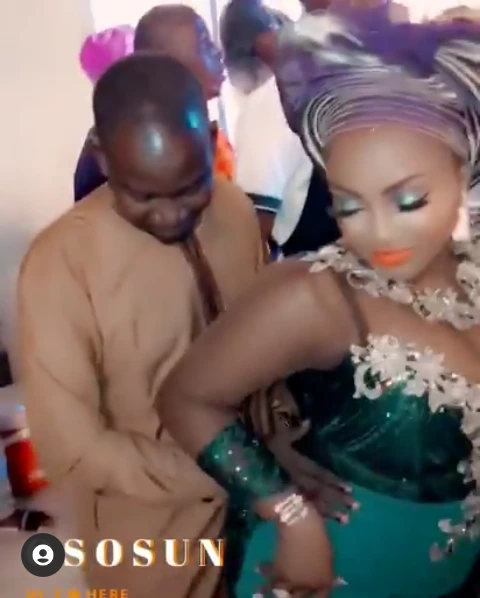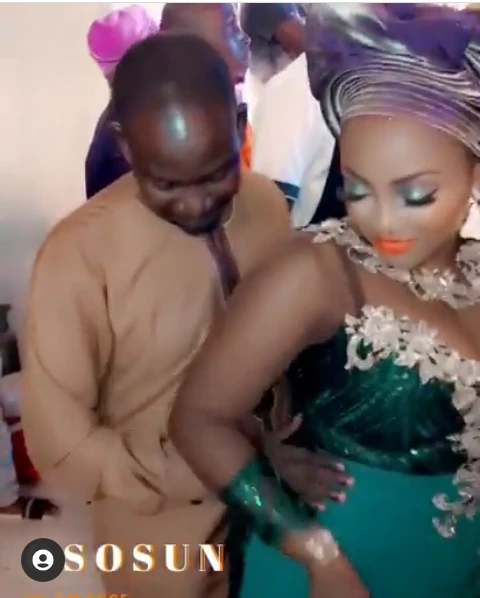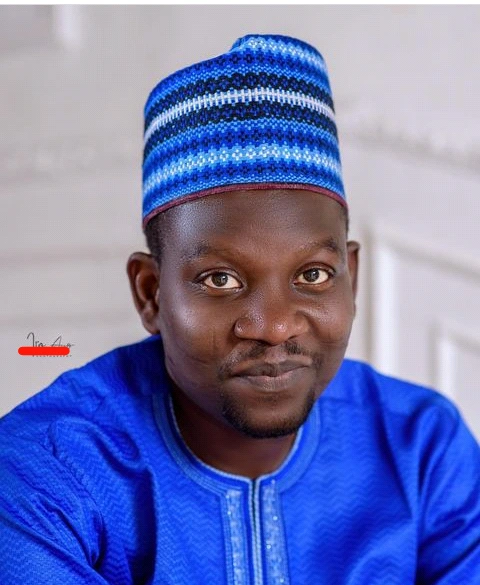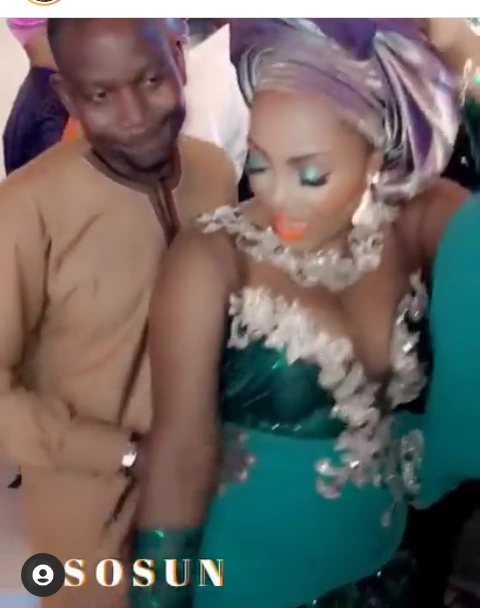 Afeez Owo is a renowned actor in the Yoruba movie Industry. Apart from acting, he's an exceptional movie director and producer. He's the husband of popular actress, Mide Martins. They are happily married and currently live in Lagos State. While Memunat Yunusa aka Mimiano is a busty actress and entrepreneur. She's a very beautiful dark-skinned actress. And is the CEO of La Mimiano Beauty World.
Watch video;