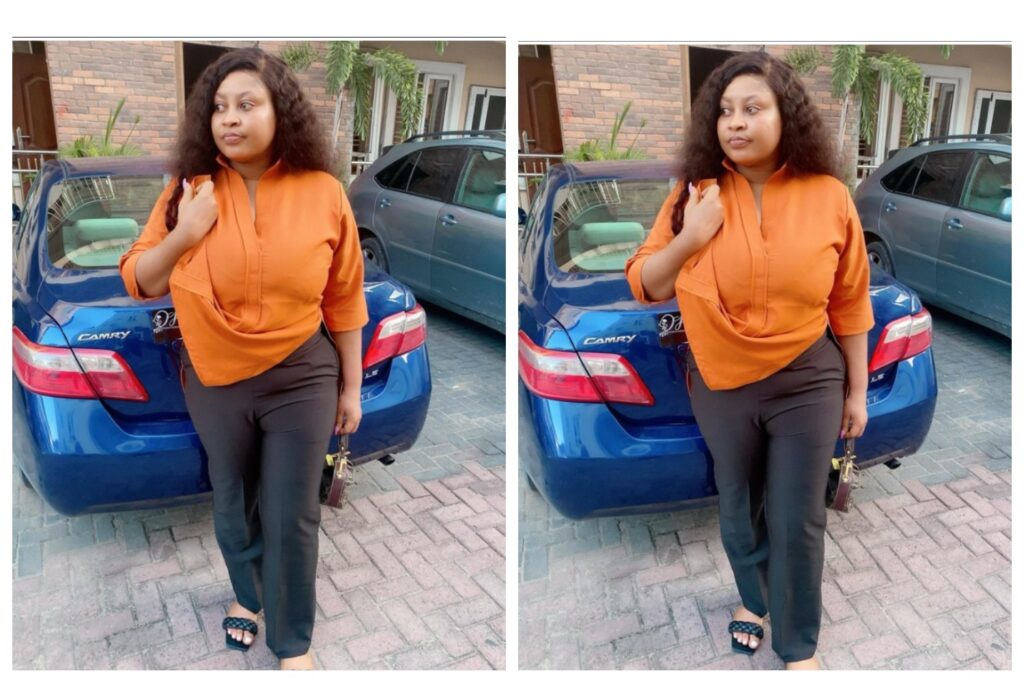 Popular nollywood actress, Joke Jigan, has cried out on her Instagram page that the estate she is residing in has not been supplied electricity for the past month. The actress said the estate has disappointed her in terms of basic amenities. She disclosed that though all the residents in the estate have prepaid meters, the estate made it compulsory for them to buy electricity from them. She said their findings revealed that the estate management has failed to remit the necessary money to the electricity distribution company and currently, they are owing to the company a whopping sum of two million, eight hundred thousand Naira.
She said "so we haven't had power for a month, this is no exaggeration. We all have prepaid meters but we buy light from the estate. The estate has not been remitting their dues to EKDC."
The actress disclosed that the owner of the estate has asked the management of the electricity company to disconnect their light. Fans have however reacted to the post. They opined that the way the estate is treating its occupants is bad.
Joke Jigan is a popular nollywood actress. She has acted in several movies.