She is a popular actress in the Yoruba version of Nollywood. She can best be described as a veteran in the job as she has stayed for quite a long time in the profession. She became very popular in a Yoruba movie which she produced in 1992 entitled "Ajoke Asewo To Re Mecca." Her real name is Mrs Toyin Adegbola, a former broadcaster who later became an actress.
Mrs Adegbola featured on a live radio programme on Wednesday, June 23, anchored by a colleague of mine and I was also privileged to be in the studio during the programme aired on Lagelu 96.7 FM, Felele, Ibadan, where she spoke about her life, especially how she has refused to remarry after the death of her husband, Mr Tony Adegbola, 21 years ago.
Her husband, Mr Adegbola, was also a broadcaster with the Broadcasting Corporation of Oyo State (BCOS) where he met the actress who was also a broadcaster with the station.
They got married thereafter and were blessed with two children.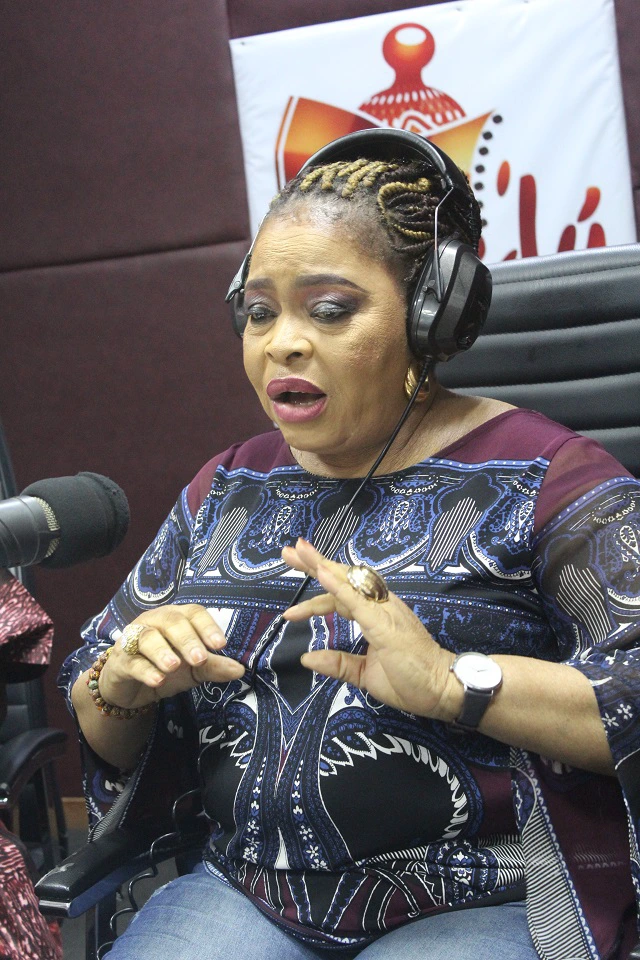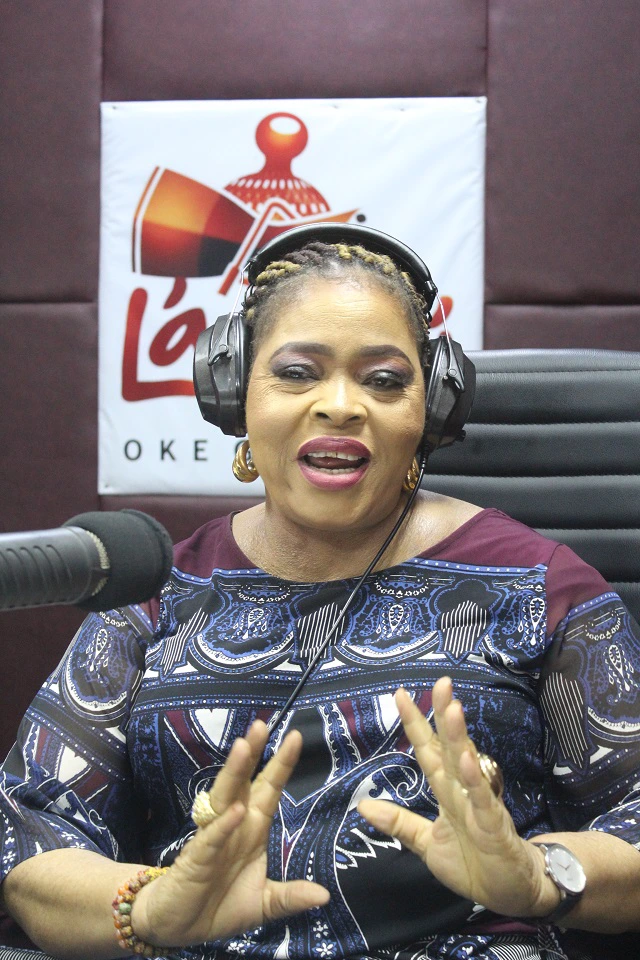 However, 21 years ago, on October 5, 2000, tragedy struck the actress as her husband died suddenly and since then, she has refused to remarry, saying she did not want distraction as she preferred to take good care of the two children the union produced and also focused on her acting career.
However, speaking about her life during the interview on Wednesday, Mrs Adegbola said her greatest regret in life was losing her husband early during their marriage as she never bargained for the sudden death. She lost her husband when she was just 39 years old as she was born on December 28, 1961.
She said though she is a human being as blood runs in her vein, she has no intention to remarry as her major aims and objectives are to focus on her career and take good care of her two children. The children, a male and female, have now got married and are living abroad.
According to her: "Blood runs in my vein, it is a decision I made for myself at that particular time. I don't owe anybody any explanation for deciding since 2000 when my husband died not to remarry. I want my children to be okay, but for now, I am not ready for it.
"I am now a grandmother as both my son and daughter have got married and are now parents. I also concentrate on doing philanthropic works and I also served my God in the church. I am not thinking of anything like that, abi who will marry me now that I will clock 60 in December?"
Mrs Adegbola also spoke about a near death experience she encountered while working on a movie directed by Tope Adebayo sometime last year where one of her legs was almost amputated, saying it was part of the hazards of her jobs as the injury was so severe that doctors were already thinking of amputation, but God healed her.
"It was a nasty experience, the vehicle tumbled and I found myself on the hospital bed. The injury I sustained on my leg was so severe that doctors were already contemplating cutting it off. When I was told, I cried, I prayed unto God and the clerics who visited me in the hospital prayed against any form of amputation.
"To God be the glory. After about two weeks that the injury was being treated, the doctors came and told me that it was healing, that there was no need to amputate the leg again. It is to the glory of the almighty."