Popular actress Iyabo Ojo has apologised to veteran actor Deji Aderemi (Olofaina) for disrespecting him.
Iyabo Ojo while talking noted that she didn't disrespect Baba Olofaina as the old man mentioned but she just want to apologise to him as an elderly person.
Iyabo explained that the veteran actor asked her to stop replying Yomi Fabiyi and she insist not to stop because she wouldn't be the one to keep quiet for Yomi.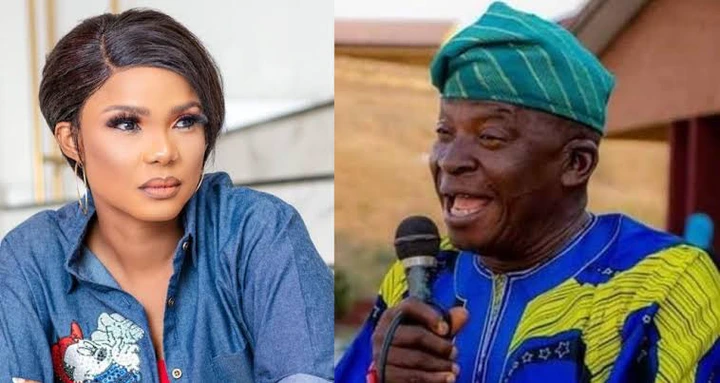 Also, Iyabo Ojo posit that Baba Olofaina also told her to stop making any comment on the case of Baba Ijesha and she replied by asking him if he would have said the same thing if such thing happened to his daughter.
The mother of two further explained that she didn't cut the phone when Olofaina was speaking to her and she didn't say "Not How Far But How Well" to the veteran actor.
Conclusively, Iyabo Ojo asked Olofaina to forgive her if he feels offended by any of her words.
Click the link below to watch video;